A LEGENDARY local cricket umpire also received an award in recognition of his unwavering support of local children's charities.
Dickie Bird, 89, won the Mayor's Award for his support of Barnsley Hospital's Tiny Hearts Foundation.
Throughout the years, Dickie has donated £1m of his own money to children's charities across the region and Mayor Coun Caroline Makinson wanted to recognise him for his lifelong dedication.
She said: "There are so many people doing such fantastic work right across the borough that I could have chosen any one of the numerous people that feature on the shortlist.
"But there is one person who has done so much to help young people.
"Recognition for his amazing generosity both in terms of his time and his personal financial donations is long overdue.
"Only last month Dickie Bird celebrated donating a staggering total of £1m to children's charities.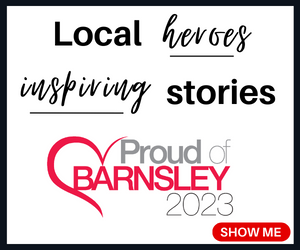 "This amazing milestone was reached when he donated £15,000 to Leeds Congenital Heart Unit where he has been an ambassador for four years.
"Closer to home he has pledged more than £100,00 to our own Tiny Hearts Appeal at Barnsley Hospital and his cash helped to underpin the new neonatal unit which is now a state-of-the-art facility.
"In his own words, Dickie said he never had the chance to settle down and raise a family but the difference he has made to the lives of all these Barnsley babies means just as much to him as it undoubtedly does to the families.
"Thank you, Dickie - you will be forever our knight in shining armour."
Dickie was presented with his award by the Mayor, and received a standing ovation from the audience.
He said: "I have always been Barnsley through and through and I love the town.
"The Barnsley people are the best people in the world - they are the salt of the earth.
"It's been my pleasure to spend all my life here.
"I want to thank the Mayor from the bottom of my heart for this award."