Poya Asbaghi says a clean sheet and a point at Peterborough United are 'something to build on' but added: 'it's clear we need to improve our attack.'
The second-bottom Reds, who are now eight points from safety, drew 0-0 at third-bottom Peterborough, who had most of the ball and the better chances overall.
Asbaghi told the Chronicle: "It was a game between two teams who are struggling in teams of confidence and it was in difficult weather conditions. It was a game defined by teams working hard to defend.
"We're disappointed because we had a feeling we could win and that did not happen. We got a point and clean sheet and we have to start from somewhere. In the last two games, we have kept a clean sheet in three out of four halves.
"That is something to keep building upon but, if we want to win, we have to improve our offence even more. We created some chances but I know we have to create even more. This is something we can improve.
"It's clear we need to improve our attack, be more calm with the ball in certain stages and be more direct in other stages and punish the opponent. This ability of knowing when to do what needs to improve."
Peterborough had the worst defence in English professional football before today but Barnsley were very defensive in their approach and had just two shots on target.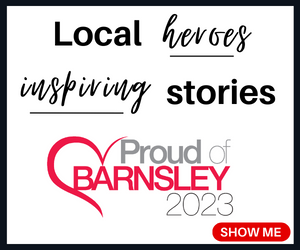 Asbaghi said: "I can understand fans want us to have more in attack. But in the past that approach has been there and we concede a lot of goals and chances. When we try to build this identity, it has to be from a stable ground. We have be a good unit then create chances from that. It can't be that every time we create a chance we get a chance against us. Our ambition is to create more but we have to do it without conceding. Right now we're not conceding too many chances against us."
Defender Mads Andersen added: "Overall we were well-organised, we worked together and we worked hard. There are some areas where we can improve but now we have time on the training pitch to do that.
"I came here and really really wanted to win so obviously I am a bit disappointed. We both had a couple of chances. It is what it is, we'll get the next one."
The floodlights at London Road failed after 80 minutes due to a local power outage caused by strong winds. The match resumed after a delay of 17 minutes.
Asbaghi said: "I have seen a lot of things in football but I experienced this for the first time in my life. For some players it is good because they can recover. But if you are stiff it can affect the game. It was a good time to talk to players about small changes."
Jordan Williams limped off with an injury but Asbaghi said he hoped it was not serious.
Obbi Oulare was left out of the squad, after looking off the pace as a substitute in the previous game. Asbaghi said: "Overall it has to do with competition. We chose the players we felt were the best for this game. Unfortunately for him he was not included."