Analysis of Barnsley's 0-0 draw at Peterborough United which left them eight points from safety.
DULL GAME BETWEEN TWO STRUGGLING SIDES
What happens when the Championship's lowest scorers meet the division's worst defence?
Pretty much nothing.
It should not be surprising that a game between the third-bottom and second-bottom sides would be a low quality, nervous stalemate - especially in very windy conditions.
With Derby County only last due to points deductions, these two are the worst performing sides in the division and it was easy to see why.
It was surely the worst version of the fixture at London Road which had been played 19 times with only one draw and an average of almost five goals.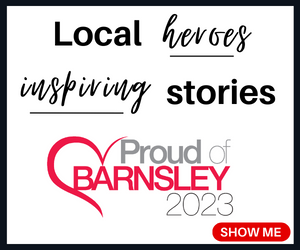 In the end, Barnsley kept a fourth clean successive sheet in games against the Posh.
But, on this evidence, it is getting more like that they will be looking for a fifth in League One next season.
While Barnsley can still save themselves with 26 games remaining, the gap to safety has doubled in size to eight points in the last week.
With two wins from their first 20 and just 13 goals, while performances do not warrant more points, it is looking very bleak.
They have overcome bigger gaps in the past while they will have more time to work under new boss Poya Asbaghi this month and a vital January transfer window ahead.
REDS VERY DEFENSIVE AGAINST WORST DEFENCE IN ENGLISH FOOTBALL
The Reds kept their first clean sheet in 12 and ended a run of five straight away losses, but the performance was very limited.
Barnsley were deep, defensive, and let their hosts have 60 per cent of the ball and almost 200 more of both touches and passes, as well as just about the better chances of a drab game.
The visitors looked to counter-attack but struggled to do so as they had three shots on target, none of which were particularly threatening as they were from long range or tight angles.
Those tactics had been understandable against Swansea four days earlier but here they faced the worst defence in English professional football.
You have to go to the very extremities of the country and to the bottom of the National League to find a team, in Dover Athletic, who had conceded more this season than Posh who had shipped 38 in 19 games. They had also struggled going forward, with the fewest shots in the division while their last five games had brought one point and one win.
Asbaghi - who switched from 4-3-3 to 3-4-3 in his second game - said post-match that he wanted his side to be solid first and foremost and that a more attacking approach would have left them open at the other end.
That makes sense to an extent but it was very frustrating to watch Barnsley barely put any pressure on such potentially vulnerable opponents. They declined to press hard when Posh passed out from their area while the Reds never looked like getting behind the home defence or putting dangerous balls into the box.
This was an opportunity, if they had been more adventurous, to kickstart the season with a precious first away victory in front of packed away end at a fellow struggler but they appeared to play for 0-0.
Sitting deep and allowing the opponents to dictate games is not exactly the recipe for an instant mid-season impact by a new manager.
But it would be harsh to put too much blame on a coach in his second game having been parachuted into a bleak situation and had barely any time on the training pitch with the players. Time will tell whether this was two vital points dropped or the start of a new solid, hard-to-beat Barnsley that climbs the table.
FANS EXCELLENT AGAIN
Once again Barnsley's fans were superb and deserved better.
About 1,200 Reds made the 200-mile round trip through snow, rain and winds to watch the only team in the Championship yet to win away.
Some will not have made it as much of South Yorkshire was blanketed in show, causing major traffic jams and meaning that trains were missed.
It was a tremendous effort, following on from the 4-1 loss at Fulham which 950 travelled to.
Clearly they are enjoying returning to their away day routine after lockdown, regardless of results.
But they had little to cheer once the game started.
ARWEN HAD SEEN ENOUGH
When the floodlights failed after 80 minutes, it was as if Storm Arwen wanted the game to be over as the local power outage was caused by strong winds.
That at least was something different from the extremely dull and low-quality game, as a loud 'wahey' went up from the crowd - many of whom then turned on their phone torches.
The delay gave the players essentially a second half-time break and the coaches another chance to talk to them.
When play resumed 17 minutes later, there was about as much action as in the rest of the dull game.
Posh could have scored within seconds, but Joel Randall blazed over, before Barnsley had two of their three shots on target - Cauley Woodrow and Carlton Morris having efforts easily kept out.
There was always a risk of injury with muscles getting stiff in the break and Jordan Williams had to hobble off five minutes later after hopping around in the middle of the pitch for about a minute.
MIDFIELDERS STRUGGLING TO GET CONTROL
Barnsley's back three was solid, with Mads Andersen and Liam Kitching returning from illness and injury respectively either side of the ever-present Michal Helik.
The only times they were really exposed were when Peterborough, usually through the impressive former Reds trialist Siriki Dembele, played an incisive throughball into a wide area of the box.
That they were allowed to do so was due to the lack of protection from midfield pair Claudio Gomes and Josh Benson.
Peterborough seemed to find it extremely easy to advance up the pitch in central positions and a team with more quality would have made Barnsley pay.
Gomes - who came in for Romal Palmer - needed to be the anchor of the midfield but look weightlight and inexperienced.
Benson had 23 touches and completed 12 passes in 68 minutes on the pitch.
It is difficult to know exactly what Benson's role is in this team. He is not a tenacious tackler, he struggles at times to track runners and protect the defence, he does not burst forward into the box on the attack and his passing, sometimes phenomenal, was inconsistent on Saturday.
The excellent set piece delivery he is alleged to possess is yet to be seen regularly in matches, although he found the head of Helik from a free-kick and the Pole headed a difficult 15-yard chance well over. Benson has talent but seems to be one of many who is low on confidence at the moment. He is not 22 until later this week and this is his first full season of professional football, as one of a very callow set of Barnsley central midfielders.
Gomes and Benson lost the support of Callum Styles who moved from the middle back to left wing-back with the change in formation. Styles again was one of the brighter players as he looked to drive the team forward. With him and the impressive Carlton Morris on the same flank, backed up by the marauding runs of Kitching, there is real attacking potential on the left side of the 3-4-3.