FORMER Barnsley captain Jacob Butterfield has been training with the under 23s at Oakwell as he looks for a new club – and would love to return to the Reds permanently either as a player or coach in the future.
The 31-year-old central midfielder came through the Barnsley academy and played 100 games before moving to Norwich City in 2012. He then played for eight clubs, mostly in the Championship, before spending last season at Melbourne Victory in Australia. He is back in the UK and hoping to find another club.
His former Reds team-mate Martin Devaney, who coaches the under 23s, has allowed him to train at Oakwell for several weeks including this one. It is not a trial.
Butterfield told the Chronicle: "I just want to give myself the best chance to hit the ground running when I do get a new club. I have been working hard in the gym but to be training properly and playing football is the best way to get yourself ready to play.
"I came back from Australia a bit late in the transfer window and didn't get a club for whatever reason which was disappointing and frustrating.
"I am only 31 and I've still got years left in the tank. I just want to play and I have an open mind to whatever that is.
"Obviously it's Bobby Hassell and Martin Devaney my ex team-mates who offered me the chance to come in.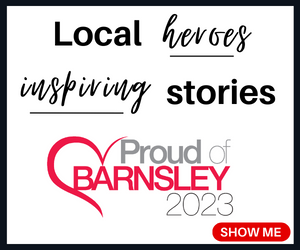 "I have felt really comfortable in this environment. It's really familiar.
"It's nice to be back."
There have been no discussions so far about Butterfield re-signing for the Reds.
He said: "I haven't had any calls for Barnsley about a contract, but my phone is on. I would be open to it but it's up to them.
"I love Barnsley. They gave me my breakthrough in the game. If I ever got the chance to play for them again, I would love it. If it's not as a player, then maybe in the future as a coach because I am learning off Davvers and the other coaches. That's something I would like to go into in a few years when my playing career finishes.
"I am just here to get fit with the 23s. Whatever happens, it's been great to be back for a few weeks at a club I love."
Butterfield has enjoyed training alongside Barnsley's development team.
"I have been in the position the young lads are in so hopefully I can help them a little bit. I have been talking to them about football.
"There are some good lads with ability. He (Devaney) is working with a slightly smaller squad than normal.
"As an experienced player who has been at a high level, the differences in game understanding and decision-making are quite evident. They just need experience and gametime. Football is so tactical that my advice to them is to understand the game as much as they can. It would be nice to see some of them breakthrough. They have the ability."
Butterfield broke into the Barnsley team aged 17, playing in the FA Cup semi-final against Cardiff City in 2008.
That is one of his two main highlights with the Reds, along with the first half of the 2011/12 season in which he skippered Barnsley, scored a succession of long-range goals and got international recognition. He said: "The first highlight would be the semi-final at Wembley.
"It was the third game of my career and I was 17 so to play in the FA Cup semi-final at Wembley was fantastic. I had been at Man United but I got opportunities like that with Barnsley before any of the lads who I had played with at Man U.
"The other one would be a few years later when I was captain and playing for England under 21s. In a long career there are ups and downs but there have been four or five periods when I have been on top on my game for six months or a season and that was one of them."
Keith Hill's team including Butterfield, Ricardo Vaz Te and future England international Danny Drinkwater were just outside the play-offs at the start of 2012.
But Butterfield suffered a serious knee injury in the 4-1 New Year's Eve win over Leeds United, after a tackle by Michael Brown, then Vaz Te was sold to West Ham and loanee Drinkwater was sold by Manchester United to Leicester City.
"We had a good team and you've seen a few of us from that team have gone on to have good careers.
"We had a good blend of young players and experience. We would have pushed for the play-offs with that team.
"It was a shame because I got injured, Vaz Te went to West Ham and Danny went to Leicester so three key players were ripped out of the team.
"That would really affect any team. The rest of the season was a struggle but thankfully we stayed up."
Butterfield moved to Premier League Norwich City that summer but was still recovering from the injury.
"I was out for nine or ten months.
"It takes a while after a cruciate injury to get back to like you were before.
"I was a 21-year-old in the Premier League who had just been out for ten months so, looking back now, I understand why I wasn't thrown in.
"I went out on loan to Crystal Palace who got promoted so that was a good experience. I did well at Middlesbrough, then got Player of the Year at Huddersfield and felt like my old self again. I've played more than 300 games since then with no problems."
Butterfield then spent four years at Derby County who loaned him to Sheffield Wednesday and Bradford City before he spent the 2019/20 season with Luton Town, scoring at Oakwell, then moved to Australia.