MADS Andersen says Barnsley need to focus on 'winning, winning, winning' and is convinced they can close the eight-point gap to safety.
The Danish defender takes inspiration from the 2019/20 campaign in which the Reds were nine points from safety with 14 games left but stayed up.
Andersen told the Chronicle: "We can do it. We know that.
"You look at my first season, it's never too late.
"We're just focusing on winning, winning, winning.
"When you're near the bottom and on a tough run you have a lack of confidence.
"We have to pick each other up, cheer each other up, play better and work hard."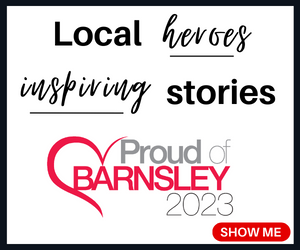 Andersen played on Saturday in the 0-0 draw at Peterborough, having missed the loss to Swansea three days earlier with Covid-19 symptoms.
Mads – who missed the first 15 games with injury – tested negative for the virus. He said: "I was glad to be back, it's where I want to be. I would have played in normal times but the club has to follow protocol. It has been a frustrating season but I have learned a lot from what I have been through and I can take that into the next ten or 15 years of my career."
Andersen has enjoyed playing under fellow Scandinavian Poya Asbaghi, from Sweden, who took over as head coach last week.
"He's been great, he has a good plan. He's been a leader we can follow.
"He's very clear in his communication. It's very important to have more time to work with him in training.
"That's huge for us."
Andersen has made 98 appearances for the Reds so will reach 100 if he plays against Huddersfield on Saturday then at Preston a week later.
"It is a good milestone, I am happy with that. I have had ups and downs here, like in life. But I have learned a lot."
On Saturday's draw, Andersen said: "Overall we were well-organised, we worked together and we worked hard. There are some places we have to improve but now we have time on the training pitch to do that.
"I really really wanted to win so obviously I was a bit disappointed.
"We both had a couple of chances. It is what it is, we'll get the next one."