COUNCILLORS have been accused of voting in favour of 'leaving the handbrake on' after amending a motion to delay bringing buses back into public control.
An original motion had called on councillors to demand faster action from South Yorkshire Mayor, Dan Jarvis, to deliver on the recommendation of the region's Bus Review, released in June 2020, to start a 'legal and financial' investigation into publicly-controlled buses immediately.
The move - which played out at Barnsley Town Hall last Thursday - came a week after Sheffield Council resolved to demand faster action from the Mayor to investigate bringing buses into public control.
Bringing buses into public control, according to campaigners, means routes, fares and standards are set by the local council rather than by individual bus operators, as is currently the case.
Sir Steve Houghton, leader of the council, successfully amended the motion to delay starting a statutory assessment, as requested by the Bus Review and campaigners, until after a further preliminary assessment had been completed to understand the costs of public control.
He added: "I suspect most members would like to see public transport be just that - public.
"Franchising of buses is a very long, very complex, and a very, very expensive process.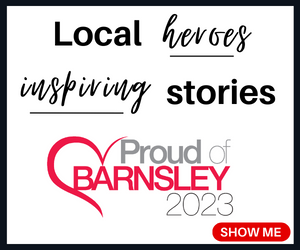 "I would like to go down that route as a matter of principle because I believe in public transport being public but I'd like to know what we're getting ourselves into.
"If you're going to spend millions, at the very least have some idea of what you're looking to do."
Passengers have responded to the amendment, claiming that it is impossible to estimate the costs of public control without a statutory assessment, having gathered outside the town hall to present councillors heading into the meeting with inflatable clocks to highlight that time is running out to deliver on promises to improve services.
This week, Stagecoach-run services across the borough ground to a halt due to drivers walking out in protest over wages.
Matthew Topham, Better Buses for South Yorkshire campaigner, said: "Passengers in Barnsley are sick to the back teeth of unreliable buses, axed routes and infrequent timetables.
"Public control was identified as the best way to deliver improvements to our services by the Mayor's bus review, with a statutory investigation identified as the next step.
"Why have our councillors decided to leave the handbrake on and introduce yet another delay?
"Tracy Brabin was elected as West Yorkshire Mayor in May this year and by June she had already estimated the costs of the assessment, set a two-and-a-half year timetable and launched the statutory investigation.
"Once again, South Yorkshire is stuck in the slow lane."
Dan said he understood the argument but it is not a decision to be 'taken lightly'.
He added: "I know many people want local leaders to declare an intention to move to franchising at the earliest opportunity, on the grounds that it gives us more control over bus services.
"But it's not a decision to be taken lightly - even if at this stage it would only commit us to doing the preliminary work that will cost millions and because the process of moving to franchising takes years, we would have needed to create an enhanced partnership for now in any case - indeed, if we did not do act, we'd have been excluded from essential government funding.
"On that basis, with all the facts, we'll make a decision for the long-term.
"Franchising is one of the options.
"Whatever happens, my bottom line is clear: our ambition must be to transform our bus services, so that the man and woman on the street, or at the bus stop, has affordable, simple fares, buses that run on time, and a joined-up service across all of South Yorkshire."