BARNSLEY is above the national average for women smoking at the time of delivering their babies - but lower than last year's local figures - according to a new NHS study.
The data collected from clinical commissioning groups (CCGs) across the country from April to June shows of the 89 of 669 mothers - 13.3 per cent - who gave birth in Barnsley were smokers at the time of delivery.
It is 1.3 per cent lower than last year for the borough, but 4.2 per cent above the national average of 9.1 per cent.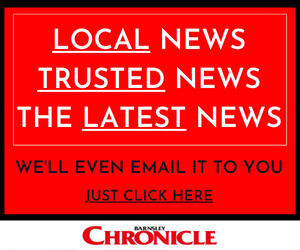 Julia Burrows, Barnsley's director of public health, said: "While the current figure of 13.3 per cent is still above the national average it continues to show a positive yearly reduction.
"We're committed to creating a smoke-free generation.
"Our campaigns this year have focused on raising awareness of the support available in Barnsley.
"Most recently, we've continued our smoke-free areas campaign with a smoke-free zone outside the hospital.
"If you want to quit smoking, NHS Yorkshire Smokefree offers free support face-to-face, over the phone and online.
"There is also a dedicated 'QUIT' team in the hospital, helping patients in their efforts to quit smoking, along with a commissioned 'Smoking in Pregnancy' service, delivered by Barnsley Hospital specialist midwives.
"This is specific smoking cessation support offered to all pregnant women who opt in for help."
The NHS advises that smoking while pregnant can harm unborn babies, and stopping can reduce the risk of serious pregnancy and birth complications such as stillbirth, premature labour and cot death.
A spokesperson from Barnsley Hospital said: "Barnsley has made real progress in reducing the number of women who smoke at the time of pregnancy.
"Although we are not where we would like to be and continue to strive to further reduce this, we can be proud of the work so far.
"According to figures from the Chartered Institute of Public Finance and Accountancy (CIPFA), our statistics are similar to other South Yorkshire authorities for mothers giving birth who were smokers at the time of delivery.
"Only three of our CIPFA neighbours are performing similar to the England average.
"Barnsley Hospital works with its health partners across Barnsley to create a smoke-free generation and to make smoking invisible."