WORSBROUGH Bridge are 'exceeding expectations massively' and will push for the play-offs in the second half of the NCEL Division One season.
Bridge are two points off the play-offs – the top five – after a 5-1 win at Humber United, their biggest victory of the season. They are seventh with 37 points from 21 games. Manager Luke Forgione said: "We didn't really know what the season would entail for us. We're a young squad and we only have only one player who is still here from the previous regime. We are exceeding expectations massively.
"The target set by the board was to not be looking over our shoulder by Christmas, and we're in that position.
"It takes pressure off and the second half of the season is a free hit.
"We're striving to get into the play-offs, we have to be or the season will become a damp squib. It's my role to try to push the lads to fulfil their potential.
"We're in a great position. After half a season we are seventh on merit."
Bridge won six of their first eight games then lost five in a row, before winning three, then losing four out of six, and then winning the last two.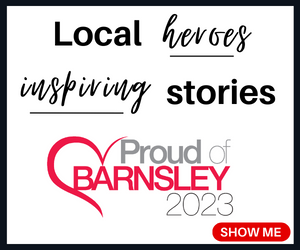 "That's the message in the dresing room, about consistency.
"Because we're youthful, we know we won't be consistent but if we can minimise the inconsistency that will help our results. We're naive at times because of our youth but the good thing is they play with no fear and just enjoy it."
Forgione has put together a young squad of players he knows. He said: "I worked at Barnsley College and I have 11 players in the Worsbrough squad who have been part of the college football programme, most of them in the last few years. They haven't had opportunities at other clubs and I've put my faith in them.
"I have picked up a couple of players from Handsworth where I was assistant manager. We have brought in a couple of more experienced players who are local.
"Most of the squad are from Barnsley or very nearby.
"Worsbrough is a club that can provide young players with a platform.
"They have the quality, they just needed a bit of faith and trust in them which has been repaid so far."
Bridge fell behind at Humber but were 4-1 up after 36 minutes then added another in the second half.
Harley Holt and Luke Francis scored twice with Conor Glavin also netting.
"I wouldn't say it was our best performance of the season. The pleasing thing is we were clinical and ruthless in our attack, but we didn't control the first half as I would have liked. It was too end-to-end. We controlled the second half a lot better. We're not happy now if we win but we don't play well."
Worsbrough now host 14th-placed Hall Road Rangers.
"It will be difficult. They are at the bottom end of the table, which is funny because I didn't think they would be down there after we played them in the first game of the season. We were fortunate to beat them and we know it will be another difficult game."