BARNSLEY goalkeeper Brad Collins 'doesn't really care' that he has had a good season personally because the team is in the relegation zone.
The 24-year-old has made 81 saves so far this season, which is 18 more than any other goalkeeper in the Championship.
But he has conceded 32 goals, with just three clean sheets, and the Reds are second-bottom, eight points from safety.
He told the Chronicle: "I am happy with my own performances but, if you're losing week in week out, you don't really care about that. You are in football to win. If you have a 'mare and you win you say 'so what?' because you've won."
On the saves stat, he said: "I didn't have a clue. It's been a tough season and we've conceded a lot of goals and chances.
"But we're on the right path and we're starting to get an identity."
Collins has played every minute of Barnsley's Championship campaign so far and has started 45 games in a row, including last season's play-offs, since January.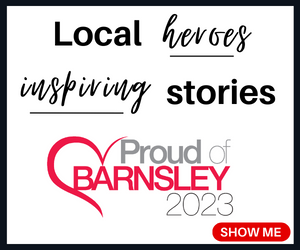 "I want to play every minute. I need a 50-game season to get a lot of experience under my belt. I am building from January when I first got in the team.
"I am really enjoying it. I love to make saves and be involved."
Collins was part of the 2019/20 squad who stayed up on the final day having been nine points adrift with 14 games left.
"You play three games a week in the Championship and you can be out of trouble. It can turn around like that.
"All the boys know that here.
"Why would we be low on confidence? We should be hungry and want to win and change it."
He added: "It's been a very tough start. Last year was a big high. We have a completely different style, we tried to adapt early this season and it didn't work.
"But hopefully we can work hard on the training pitch and build our philosophy under the new gaffer.
"We are where we deserve to be in the table. It's up to us to turn it around. We've done it before with much fewer games left. It's nowhere near impossible.
"We just have to put a run together and we'll be right back in the mix."
Barnsley began the season with Markus Schopp as head coach but he was sacked after one win in 16 games and replaced by Swede Poya Asbaghi who has two points from his three games, including recent draws with Peterborough and Huddersfield.
Collins said: "He's come in and changed things. We want to be defensively strong because, if you're not, you lose games.
"We will build and build until we're flourishing through the whole team."
Collins is also working under a new goalkeeping coach after Kevin Pilkington left early in the season and was replaced by Tom Fawdry. Collins said: "It's fantastic. He was out in Australia and it's great to have him here. Kev was fantastic as well. It's something different and nice to have a fresh face. We learn every day.
"Goalkeeping is different because the coaches have different styles and you take little bits from all of them."