CLAUDIO Gomes believes the 'really good midfielders' at Barnsley need to show their personality and character in the coming weeks.
The 21-year-old, who is on loan from Premier League champions Manchester City, has started nine games and come off the bench three times.
He has been used alongside Josh Benson, Romal Palmer, Callum Styles and Will Hondermarck – all of whom are 23 or younger and have limited experience of professional football, with central midfield being one of team's weaker areas in recent games.
Gomes told the Chronicle: "We have good midfielders. We have to work together. We try to help each other in training, and everyone takes care of everyone. I know we are young but we are good players as well and we have to show our personality. It's not about being young or old, it is about our character. We are really good players in the midfield but we have to show that to the fans and the other teams. We can't be scared, we have to take the ball and go forward with personality."
Styles is the only midfielder to score so far this season, and he was playing left wing-back when he netted against Birmingham City in August.
Gomes, who has had three shots this season, was more attacking in the second half of Saturday's draw with Huddersfield Town – regularly venturing into the visitors' box.
He said: "I know strikers have to score but the midfielders can help them with goals and assists.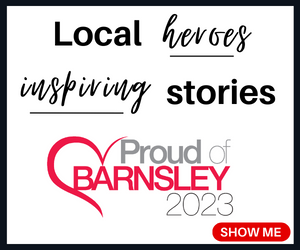 "Everyone in the team has to be better, with the last passes and shots. I have to work on it. I need to be more aggressive offensively to create more situations.
"I was better against Huddersfield but I have to do it every game. I am not a player who will score every week or month but I have to work towards it because it will be a good feeling."
The Reds are second-bottom, eight points from safety, while the only win since Gomes arrived on September 1 was a 2-1 defeat of Derby County more than a month ago. He said: "Everyone believes we can be better in the second half of the season. I know it has been a difficult time but we have been good in the last two games. We just have to win and score, take our chances. We have to believe because everything is possible with 25 games left. We can win a lot of games because we have the quality. The season is not over, we don't have to think about going into League One. We just take it game by game and get wins."
Gomes is in his first season of senior football. He said: "I didn't want my first season to be this situation, but that is life. It has helped me a lot because you have to be good every single game to get out of that place in the table. You have to show character and personality so it will help me. I know I have to improve more things but it will come."
Poya Asbaghi has replaced Markus Schopp as head coach.
"He's a good manager, with a good ideas and a good vision of football. Everyone agrees with how he wants to play. Every team needs to be in the same way with the manager, then it is more easy and clear for everyone."