DOMESTIC abuse incidents have seen a slight drop, according to new figures - but police predict a rise in the future due to new legislation.
From August to October, there has been a one per cent decrease in reports of domestic abuse crimes - from 356 to 352 - said a report issued to Monday's meeting of the Police and Crime Commissioner's public accountability board.
Reports of non-crime incidents associated with domestic abuse fell from 258 to 226 - a 12 per cent drop.
"Barnsley district continues to demonstrate genuine commitment to protecting victims of abuse by proactively and promptly arresting offenders," said the report.
"The overall arrest rate for all reported domestic abuse crimes is 55 per cent.
"The arrest rates for domestic abuse are also examined in respect of the level of risk to the victim.
"Arrests have increased in the last quarter to 93 per cent for high-risk cases, 84 per cent in medium-risk cases and 29 per cent in low-risk cases."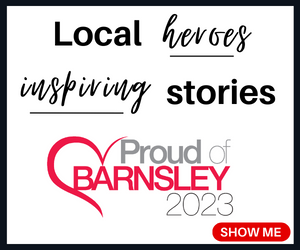 The report adds the new Domestic Abuse Act - which widens the definition of what's considered abuse and gives greater support to victims and their families - is likely to see rises in the 'volume of reported domestic abuse incidents and crimes'.
"This will inevitably impact upon arrest rates and positive outcomes," it added.
Police in Barnsley - the first area in South Yorkshire to set up a dedicated domestic abuse team - tackled 3,704 cases of stalking and harassment in the 12 months up to June this year, according to the latest figures from the Office for National Statistics (ONS).
Incidents of stalking and harassment - previously noted as being at their highest point since 2003, when records began - increased eight per cent last year over the previous 12 months.
Violence without injury, also posited by bosses as being linked to domestic abuse, is also at its highest-ever level having increased nine per cent over the same period - from 2,837 to 3,086.