A WORLD record-holding football freestyler took to the streets of Barnsley this week dressed as Santa to spread festive cheer.
Ash Randall, originally from Cardiff but now living in Dodworth, has almost 250,000 followers on social media app TikTok, accumulating more than nine million likes in just two years.
The 32-year-old went to Locke Park, as well as the town centre, to show off Santa's new-found footballing skills to the public - and he even gave the kids the footballs afterwards.
He said: "I did this a few years ago because it's good to get a few smiles on people's faces.
"Back then I bought the balls myself to give out but this time I was supported by Mitre who gave me some footballs.
"I started on Sunday and I did a few tricks and skills to get people's attention.
"People don't expect to see Santa in the first place but then doing tricks and giving away balls people are questioning if it's for real.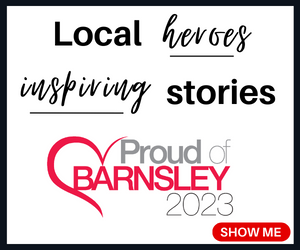 "Hopefully it will make some fantastic memories for the kids."