VALERIEN Ismael says he will always be grateful to Barnsley and is surprised that he returns tonight to face a team that is second-bottom and eight points from safety in the Championship.
The Frenchman took over in October 2020 and won 23 of his 39 league games, leading the fifth-placed Reds to the Championship play-offs for the first time since 2000, in which they lost to Swansea in the semi-final. He moved to West Brom the following month, taking with him three members of staff and captain Alex Mowatt who left when his contract expired and has been a regular in the Baggies' midfield.
Albion – who visit Oakwell in a 7.45pm kick-off this evening – are third in the table, three points off the top two and five off top.
Ismael was replaced by Markus Schopp who was sacked after one win in 16, then Poya Asbaghi was appointed last month.
Ismael told the Chronicle: "I am surprised where Barnsley are. It is never good to see something like that.
"It is almost the same squad as I had. But this is part of football.
"You have to always stay focused and don't think something will happen again without a big effort, and be aware that the Championship is ruthless and a difficult league.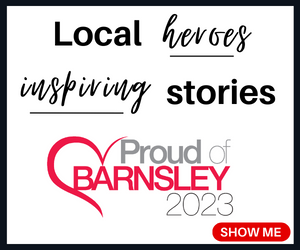 "You have to always take the right decisions otherwise things can go in the other direction."
Ismael made his name in English football at Oakwell, despite not managing in front of the Reds fans until the play-off game in May with a limited crowd.
He said: "It was a breakthrough for me and I am grateful to the club. I got the chance in English football and it was a successful story. It showed when everyone is on the same page, everything is possible. It was win, win for everyone.
"Normally when you come back to a club where you were really successful you have a connection to the fans but, due to the lockdown, we didn't have that connection in the stadium.
"It is a strange feeling."
Ismael worked with the majority of Barnsley's squad.
He said: "It helps me for sure. I know exactly the players and I trained them.
"But it is a new situation, the players will be motivated against us.
"I had a connection with the players and the people who work at the club.
"There will be a lot of emotion around the game but, throughout the game, I will stay focused on my club and my purpose to win the game.
"Barnsley are struggling but, in the Championship, every game is its own story. It will be a tough game, a big intensity and a big fight. We need to be ready. I will prepare for Barnsley's strengths and recognise their weaknesses. I know Oakwell is still a difficult place to go."
Asked what reception he expects from the home crowd, Ismael said: "I can just say that the one I received in the play-off was massive, so we will see. Barnsley is in a difficult situation at the minute so I don't know. I hope it is positive."
The Baggies have the best defensive record in the division and will be massive favourite to get their first win at Oakwell in 18 visits since 1947.
Asbaghi told the Chronicle: "Of course, I respect the relationship he (Ismael) has had with the club and with the players, and for them also probably it's a fun thing. But for me personally it's not so much a difference which team we meet or which coach.
"It's about collecting three points, and I'm sure that all our players and everyone else around feels that, the moment the whistle goes, it's another game.
"We are a team that can beat a lot of teams – and West Bromwich will not be an exception. I'm not preparing so much for the TV cameras. It's another game for us, of course we just have to prepare like we have done."
He added: "I don't know him, I've never talked to him but I have heard he's a really good leader and coach who did a really good job. I hope he will get a warm welcome."
Ismael was known at Barnsley for playing a direct style at Oakwell but Asbaghi is expecting a mixed approach tonight.
He told the Chronicle: "At the start of the season it was pretty direct, when they won the ball and when they tried to build. In the last couple of games, maybe they have changed a little bit. If you look at their squad, they have pretty skilled players. They have shown a mixed style recently. We will not prepare for only one style of play. They are also really good on set pieces. They have different strengths. We have to make a 100 per cent good performance to beat them."
He added: "Every player needs to play on their personal best. When we play against opponents like West Brom, we know that 99 per cent will not be enough. It has to be 100 per cent.
"They will test our offence more than most teams in the league."
West Brom will have four staff members in their dugout who worked with Barnsley last season.
Asbaghi said: "We know he (Ismael) knows the players and will have a hint of their strengths and weaknesses so he can plan a gameplan from that.
"But other coaches are pretty aware of our players too. They have video analysts to give input about the players."
Former Barnsley captain Alex Mowatt is due to start in midfield for the Baggies.
Asbaghi said: "He is a good player, he defends spaces and wins second balls. For this level and this league he is a pretty complete midfielder. But we cannot focus on him, West Brom have more than one strength in their team. We have to have a solid collective performance to take away their strengths."
Ismael added: "Signing Alex was a massive win for West Brom.
"He started very strong then missed games with a toe injury and we saw how important he is. He has continued his performance from last season and went even onto the next level."
Asked why he thought Barnsley have gone from fifth under Ismael to 23rd in half a season, Asbaghi said: "It's not exactly the same squad, mentally the expectations are different, the start to the season wasn't what we wanted and that affects young players a lot."