BARNSLEY will post their lowest points total after the first half of the season since 1900 if they lose tomorrow but Poya Asbaghi believes they can become 'a winning machine' in the second half of the campaign.
The Reds are second-bottom, eight points off safety with 13 points, and two wins, from 22 of their 46 games. They have scored 15 goals which is the fewest in the division, and the fewest they have ever scored at this point in a season.
Barnsley are close to their worst ever first half of the season in terms of points.
The only time they have had fewer than the current tally of 13 points at the midway stage in a campaign, when adjusted to three points for a win, was in 1899/1900 – a 34-game season. They collected 16 points in 2013/14 at halfway when they were relegated to League One, 14 in the Premier League season of 1997/98, from 19 games, and 16 from 21 games in 1986/87.
Asbaghi is pleased with his side's performances but is the first permanent Reds boss not to win any of his first four league games since Paul Hart in 2004.
Asbaghi told the Chronicle: "Everything is always easier when you win games. All the coaches in the world know that. For a coach, maintaining the performance level when the team is not winning is a big part of the job.
"It is not the easiest part, but it is important. It is easy to coach a team that has won five games in a row.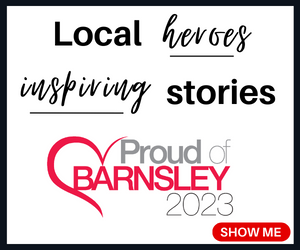 "Our staff are working really well and I am comfortable that can continue without results but of course I want to win."
He added: "The only focus we can have is to keep working, keep improving.
"The long-term view of how we want to play is one thing but we have to win games. If we do enough things to improve it should be enough to win games.
"It could have been enough in the last games.
"When we start winning we can create a machine that just keeps winning."
After conceding a poor winning goal at Preston on Saturday, the Reds have focused on being more solid this week in training ahead of the Friday night visit of third-placed West Bromwich Albion.
"It's about our defensive organisation. We talked a lot about it before Peterborough (a 0-0 draw on November 27) where we were compact and difficult to play. The last two weeks we have focused a lot on our offence and created more chances. Against West Brom we have to be solid and compact. We know a team like West Brom can punish us a lot more than our recent opponents."
Tomorrow's match is the first of three against clubs currently in the top six as, nine days after hosting Albion, the Reds welcome sixth-placed Stoke City on Boxing Day before completing 2021 with a trip to fourth-placed Blackburn Rovers on December 29.
They then begin 2022 at Nottingham Forest who are currently eighth.
"If we win these games people will see it as a surprise of course.
"But for us it is to find a performance level which is really high.
"If we beat West Brom the players will feel the confidence that we can beat anyone in this league."