MADS Andersen is looking forward to facing Valerien Ismael and Alex Mowatt tonight and says he would give up and go home to Denmark if he was not convinced Barnsley would stay up this season.
The centre-back is relishing the meeting with West Bromwich Albion who are managed by Ismael, whose replacement Markus Schopp was sacked in October and replaced by Poya Asbaghi.
Andersen told the Chronicle: "He (Ismael) was a big gap to fill in the club. But coaches have different approaches. Markus Schopp and Valerien were very different and you just have to adapt as a footballer. We know what we will get from his team. High press, direct play, set pieces – we are ready for it."
He added: "He was very important in my career. I was very happy in his stay here and I improved a lot as a player and a person. I became more consistent which is very important for a defender."
Andersen will also come up against his former captain Mowatt, whose absence in midfield has been a major issue for the Reds this season.
"I am excited to play against him.
"Our midfielders can step up, I watch training and they are improving like everyone is.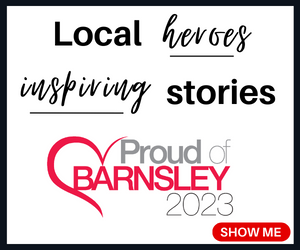 "I have no doubt in them.
"It's difficult for someone to replace someone else because everyone is not the same. The midfielders we have can contribute something different to him.
"I think that's a good thing."
The Reds are second-bottom, eight points from safety, and host third-placed West Brom tonight.
"I still believe we can beat anyone.
"If that's the mindset we go into this game with, I think we will win.
"If I didn't believe we can stay up, I would just stop and go home.
"It's not over until it's over. We will go for it until it's impossible.
"I am not in other people's heads but I am trying to show with what I say and my behaviour that we should believe and hopefully people pick that up.
"We have had very good training this week with good quality and competition. There is still belief that we will do this."
Asked why it has gone wrong after finishing fifth under Ismael, Andersen said: "It's a very good question.
"We had a tough start to the season and, if you don't get out that place, you will get stuck. Now we have a better mindset, I can see that in training.
"I don't want to talk bad about Markus Schopp. It's in the past. With the new gaffer's plan I feel very confident we will get the wins we need."
Football in Andersen's native Denmark has stopped for the winter but he is preparing for a third Christmas playing regular fixtures in England, although less busy than last season which was condensed by Covid-19.
"It's very different. In Denmark they stopped a couple of days ago. But I like to play more games.
"It is a little bit calmer this time than last season. It feels weird to have a week between games."