Poya Asbaghi was pleased with the 'fight' of his Barnsley team in a 0-0 draw with third-placed visitors West Bromwich Albion on Friday night but once again rued their lack of an attacking threat.
The visitors, managed by former Barnsley boss Valerien Ismael, missed several chances to win the match.
Head coach Asbaghi told the Chronicle: "We knew it was going to be a tough fight. It was a really physical battle, sometimes it felt like a battlefield. They are the toughest opponent possible in this league. But we stood up to the fight, worked hard collectively and earned a clean sheet.
"But we have to be better offensively. Against an opponent that is physically superior sometimes, you have to be faster and smarter. We didn't do that.
"The hard work and effort was there for 90 plus added minutes, they killed themselves out there. But we have to create more chances."
He added: "When you're not winning and people expect you to get relegated you can act like you are going to be relegated. But our players are showing no sign of that.
"We wanted to win this game, I know it is a tough opponent but we are not going into the dressing room happy. The clean sheet is something to be proud of but we need to be better offensively."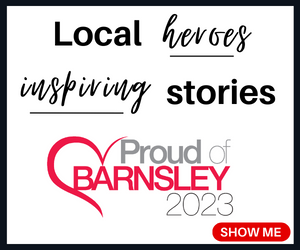 Barnsley's only shot on target was a 30-yard free-kick by Josh Benson which was pushed over, while they had other long-range efforts off target.
"In the first 15 minutes we were brave with the ball and it was our best period. We lost courage as the game went on and it played into their hands. We lost the ball too early and they pushed us back and won set pieces which they are good at.
"Against West Brom you are afraid of what they can create from counter-attacks so you want to keep the ball because you know if you lose it they will counter-attack.
"I can understand the players being too cautious, I hope with time we can be more brave.
"If you are more afraid of losing than you are wanting to create, you will not win games."
Defender Jordan Williams added: "It was a very hard hard and physical game. We did well and stood up to them and put bodies on the line. We just need to have more in attack. The framework is there defensively but we need to believe in our ourselves on the attack to find the goals and killer passes."
Callum Brittain, Carlton Morris and Michal Helik all cleared off the line. Asbaghi said: "You can always say you expect players to give 100 per cent but it's not easy to do it when the team is struggling and not winning, then you play against a big physical opponent. There are a lot of examples of clubs who lose percentages. But our players worked hard and there were individual actions that helped us keep a clean sheet."
Captain Cauley Woodrow missed the game with a knee injury as did midfielder Romal Palmer.
Asbaghi said: "Cauley is out for now, let's see how long. Romal felt unwell, but tested negative in a PCR test so hopefully he will be back for the next game."