A GRANDAD who has been given months to live after being diagnosed with a brain tumour has received his Christmas wish and was reunited with his first motorbike - more than 30 years after he passed his test.
Mark Younger, 53, and his 51-year-old wife Joanne, both of Ibberson Avenue in Mapplewell, were left heartbroken after doctors told the family he had just 12 to 18 months to live and a grade four tumour.
A fundraiser was set up by the pair to raise enough money for work on their home after 12-year-old twins Summer and Ruby, five-year-old Jake and four-year-old Naviea came to live with them after their daughter encountered drug and alcohol problems.
More than £7,000 has been raised to help the family and Mark also started a bucket list which included renewing his wedding vows, making his 55th birthday and, the number one item, being reunited with his old bike.
After an appeal in the Chronicle last Friday, it took just hours for the owner of the motorbike to come forward - and Mark had his Christmas wish granted as he travelled to Hoyland on Wednesday.
Joanne told the Chronicle: "It's all a bit overwhelming at the minute.
"Someone called David Toll came to the house and gave us a donation - we didn't even know him so it's such a lovely thing to do.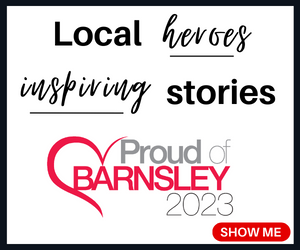 "Mark was absolutely made up when he found out the bike had been found - he couldn't believe it.
"It's really made his Christmas and he's over the moon.
"With Covid you don't expect this sort of generosity at all - it's Barnsley community spirit shining through."