A BURGLAR with a 'complete disregard' for victims of his spree has been jailed for more than three years.
Shane Walker, 34, committed a series of burglaries across Barnsley, Kendray, Goldthorpe, Tickhill and Cleethorpes in October and November.
Walker's crimes included stealing gardening equipment from Kendray Hospital, cash and jewellery from a town centre premises, and designer clothing and a custom bike from a home in Pickhills Grove, Goldthorpe.
He was sentenced to 40 months in prison at Sheffield Crown Court last Tuesday after being found guilty.
Detective Constable Dan Morley said: "I am pleased that Walker had now been handed a custodial sentence.
"His actions showed complete disregard to any of his victims and his selfish ways have caused them a great deal of stress and anxiety.
"Being burgled can have lasting impacts on victims - it is a total violation and I am extremely pleased that we now have Walker off our streets and behind bars."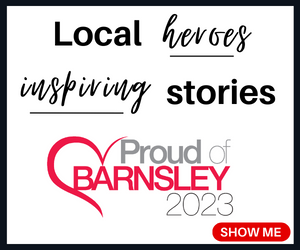 On October 21, at around 12.30pm, Walker, of South Drive, Bolton-upon-Dearne, broke into an address in High Street, Barnsley, by smashing a window.
He ransacked the property and stole a large quantity of cash and jewellery.
On November 9, the victim at Pickhills Grove received a call that CCTV cameras had been triggered at their home.
Police attended the scene and it was discovered that Walker had again broken in through a window.
The crook then used a van stolen on November 11 to commit the burglary at Kendray Hospital the following day.
After stealing the equipment, he fled to Neville Avenue, where police eventually tracked him down and arrested him.