COACH Ant Posa has left Barnsley RUFC to join Sheffield RUFC, with a perfect winning record and fond memories of his 18 months at Shaw Lane.
The New Zealander, who is also the coach of the Croatia national team, took over at Shaw Lane last year after a spell at Rotherham Titans.
He had to wait more than a year for his first competitive match, due to the pandemic.
But he has since led them to 12 wins from as many games this season.
They are 12 points clear at the top of Yorkshire Division Three.
Posa said: "It's with a heavy heart but this is my job and it was too good an opportunity to turn down.
"After I left Rotherham, I had no clubs interested in me except Barnsley.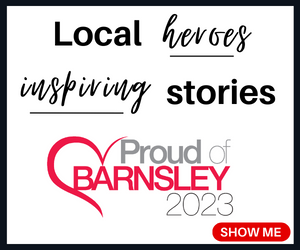 "They gave me the chance to coach again and I will always be grateful for that.
"We have had success and people are knocking on my door again.
"Sheffield is at a higher level and I am the coach of Sheffeld University team too so that ties in.
"I know I have left Barnsley in a good place.
"It's hard to leave because there are great people there.
"I have set it up for them and they just have to go and win the league now.
"I would be surprised if they don't at least get promotion but they should win it as well.
"I'll always remember Barnsley was the job I had in the pandemic.
"We kept thinking we would start any month then it kept going on.
"Mental health was very important and the club provided a service to all their players.
"We trained when we could and had fun."
Ryan Burrows will now become head coach but, as he is a professional player with Coventry, he will not be present on matchdays.
Director of rugby Mark Smith and some others in the club will take over on matchdays for now but they are hoping to bring a new recruit in.
Director of rugby Smith said: "I always knew there was a risk Ant could leave because of the level he has been at.
"But it was worth it because we knew he would make an impact.
"He intended to see this as his club but this offer meets every requirement he has.
"Coaching is his full-time occupation so you can't begrudge it.
"He's been superb for us, the players and the fans all really enjoyed his time here.
"We wish him all the best."
Barnsley's game at Knottingley on Saturday was called off due to Covid concerns.
The RFU left it up to the clubs to decide whether to play or not and the Shaw Laners chose to cancel all their games.
Their next game is on January 8.
Wath decided to play and lost 38-28 at home to Wetherby in Yorkshire Division Two.
Sean Hopper, Joel Gunn, Patrick Selkirk and Samuel Levitt scored tries which were all converted by Jack Whitlam but they could only claim a try bonus point against their third-placed visitors.