A look at key issues after a disastrous half season and before a crucial January transfer window
A SWIFT END TO JOINY LONGEST WAIT FOR COACH'S FIRST WIN IN 50 YEARS
Poya Asbaghi is the first Reds coach not to win any of his first five games in charge since Paul Hart in 2004 and Nigel Spackman in 2001.
They both won their sixth game so, unless Asbaghi causes a surprise at Blackburn on Wednesday, he will have made the longest winless start since John McSeveney, who waited seven games half a century ago in the 1971/72 relegation season.
Still, the Swede does not feature highly on a list of those to blame for the Reds' disastrous campaign thus far – with his predecessor Markus Schopp, the board and people responsible for recruitment, and the underperforming players much more culpable.
He arrived with his team four points adrift and, after two games in his first week in the role, that gap had doubled to eight.
He has made the team more solid, but often at the expense of attacking threat so he must find a balance very quickly.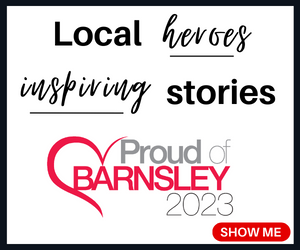 Asbaghi's games have brought three draws, two losses and two goals.
The players seem to genuinely have taken to him better than they did to Schopp, whose unclear tactics and lack of a footballing identity were major issues.
But a positive feeling on the training pitch can only go on so long without victories.
TO UPSET FORM TEAMS AND START GOOD RUN
The Victorian era saw free education introduced for Britain's children, the first electric railways and lighting, the writing of Charles Dickens, the expansion of the British Empire, and the only time Barnsley Football Club collected fewer points at the halfway stage of a season than this campaign.
They had ten after 17 games, when converted to three points for a win, at the midway point of the 1899/1900 campaign which was just 34 games long.
Barnsley's current tally is 14 from 23 games, the fewest they have had at halfway since 1997/98 in the shorter Premier League season.
They have now played all 23 teams in the Championship and only really had the better of one – QPR in the first half in August.
You could potentially add the 2-1 loss at Bristol City in October, in which Markus Schopp saw his side dominate but was sacked the next day.
There have been a handful of other games in which Barnsley were as good as the opponents, but they have been second best in the vast majority.
Even the two wins over Coventry and Derby had large elements of fortune.
Given that, this would probably top the great escapes under Gerhard Struber and David Flitcroft should they stay up.
There are 69 points to play for and Barnsley will need about half of them.
That means they likely need ten wins in the second half of the season, after two in the first.
It is not impossible but, at the moment, it is difficult to imagine.
They would need an excellent January transfer window and for Poya Asbaghi to prove himself to be a sensational coach, as well as several players to start scoring often.
First of all they need to end this seven-game winless run.
The trips to Blackburn Rovers and Nottingham Forest look very daunting either side of the New Year's celebrations.
Both currently look like promotion contenders.
Blackburn have won their last five without conceding and have the division's best home record while Forest have lost one of their last 16.
After that, there is a run of easier fixtures, at least in theory, with the FA Cup game at home to League Two Barrow followed by another home match with Blackpool then a visit to Birmingham City – with both of those league opponents currently outside the top ten.
Those will still be difficult matches – and Barnsley have found every game this season very far from easy – but it does appear to be a chance to start a run of good form and one which they simply have to take.
NO DAMAGING JANUARY SALES AND SOME KEY SIGNINGS
The painstaking progress being slowly made under Poya Asbaghi could be obliterated by the sale of one or more key players in the January transfer window.
Despite the drop-off in form collectively and individually from last season, there is likely to be interest in the Reds' best players.
The club will have to decide whether to cash in, and almost accept relegation, or keep the team together.
That may evolve throughout January depending on results.
The worse the situation is in the table, the more it is only natural that players will be keen to leave.
Michal Helik – one of several who may attract interest in the window – will surely not play in League One as a Polish international hoping to reach the World Cup next year.
Helik, right, is out of contract in 2023 so his value will only decrease.
In terms of incomings, an experienced central midfielder should be top of the list but it is unclear if the Reds will be willing to veer away from their youth development policy as they have done in previous emergencies.
Their lack of options at left wing-back is clear to see when Jordan Williams or Callum Britain are having to play there and check back onto their natural right foot to cross.
Callum Styles has been used there when not need elsewhere but could do with some competition.
Remy Vita was on the bench again on Friday but is yet to play a minute on loan from Bayern Munich.
Another striker, preferably with a physical presence for the likes of Carlton Morris and Cauley Woodrow to bounce off, is another area they should be looking at.
The squad is likely to be trimmed with players such as Ben Williams and Toby Sibbick among those who could be loaned or sold.
A LOT MORE GOALS, WITH ATTACKING PLANS JUST AS IMPORTANT AS STRIKERS' FORM
None of the Barnsley 11 that finished Friday's game had scored more than once this season – with three goals between them in total.
There are three players in the Championship with more goals than Barnsley's 15 this season – Fulham's Aleksandar Mitrovic, Blackburn's Ben Brereton Diaz, who will look to add to his tally against them on Wednesday, and Bournemouth's Dominic Solanke.
Only Doncaster Rovers, their near neighbours, have scored fewer in the EFL this season.
Cauley Woodrow, right, is the top-scorer but only has four goals in 22 games this season.
He is still a proven scorer at this level and unlucky that, minutes after ending an 11-game goal drought last week in Preston, he picked up a knee injury.
Aaron Leya Iseka netted three in three two months ago but has been poor recently.
Victor Adeboyejo has two in 17, Devante Cole one in 11, Carlton Morris one in eight and Clarke Oduor none in 13, while Obbi Oulare's two cameos have shown how far he is from full fitness.
Dominik Frieser, the third highest scorer this season, left the club this week.
But it is not just down to the individual forwards, most of whom have been in and out of the side with no chance to build momentum.
Barnsley had little attacking plan under Markus Schopp and have so far been very defensive in most of Poya Asbaghi's games. They have not missed many good chances but instead have been restricted to long-range shots because they cannot get behind the opponents' defence or into the box.
None of the midfielders have scored, other than Callum Styles' screamer against Birmingham in August, or the defenders with last season's set piece prowess long since disappearing.
NO MORE COVID-19 CASES
While they want positive results on the pitch, Barnsley are dreading them on the daily Covid-19 tests all squad and staff are taking.
There were 24 games called off last weekend in the Premier League and EFL, out of 46.
More are expected in the coming weeks, with Sunday's game against Stoke City at Oakwell already postponed due to an outbreak in the Potters' camp. Two Barnsley players and one coach are currently isolating after positive tests.
Hopefully, with regular testing and responsible behaviour from the players – which they showed all last season before the rules were loosened for this campaign – then the number of games called off will settle down in the coming weeks.
There is also – if the Omicron variant continues to spread and prove particularly dangerous – the risk of large gatherings outside being banned, rather than everyone showing a Covid pass or negative test as is the current rule.
There has been talk of a break in the fixtures – which the EFL have rejected for now – or a return to behind-closed-doors football.
Games have already gone behind-closed-doors in Wales, but not in England.
Some fans might cynically point out that, the last time football was cancelled, Barnsley benefited. They had a second pre-season before games re-started in summer 2020 and then played behind-closed-doors – achieving first the 'great escape' under Gerhard Struber, which they are now trying to repeat, then last season's fifth-placed finish.
But another stint behind-closed-doors would be damaging for the club financially and once again soul-destroying for the sport, which is supposed to be played in front of supporters.