JORDAN Williams admits survival this season will be the greatest 'great escape' he has been involved in with Barnsley but adds: 'I am sure we'll be fine.'
The 22-year-old full-back was a regular in 2019/20 when the Reds came back from being nine points adrift with 14 games to play.
They are now seven off safety at the halfway point but other sides have games in hand.
Williams told the Chronicle: "I have been here four years and we've been at the bottom a few times.
"Last season we got out of it quickly but the season before was similar to this one.
"There is a long way to go yet.
"We're still believing.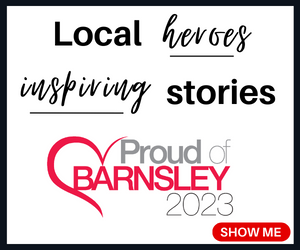 "This would probably be the biggest one, it is a bit worse than last time.
"But it is doesn't matter. I am sure we'll be fine."
The Reds are due to visit the two form teams in the division Blackburn Rovers and Nottingham Forest in their next two games.
"It's a massive week. If we can put a run together it would be massive for us."
Williams is enjoying playing under Poya Asbaghi who has been head coach for a month.
"It's been good. We're seeing more of an identity. We are more resilient but we also play good football at times.
"He said when he came in that he wants to build a house. We're only building the framework of the house at the bottom at the minute but hopefully people can see what are trying to do."
Williams has played 87 games for the Reds, returning to the starting line-up regularly in recent months.
He was used at his natural position of right-wing back on Friday after being played on the left in previous games.
"I have been injured the last few seasons and now I am playing so it's good for my confidence.
"Right-back is my preferred position. I am right-footed so it suits me a lot better."
Williams came up against his former manager Valerien Ismael on Friday when Barnsley drew 0-0 with West Brom.
"It was good to play him, we knew what we were going to face – long balls, set pieces, very aggressive pressing.
"That performance shows we can build momentum.
"It shows we're not giving up yet, we're still believing.
"We just need to keep going and wins will come.
"Once we can the first one then we can go from there."
Williams added on the West Brom game: "It was a very hard and physical game. We did well and stood up to them and put bodies on the line.
"We just need to have more in attack.
"The framework is there defensively but we need to believe in our ourselves on the attack to find the goals and killer passes."