LIAM Kitching's brother is a boxing champion and the Barnsley defender, who often trains in the ring himself, believes his team will show their fighting instincts in the remainder of this season.
Guy Kitching, Liam's younger brother, is a highly-rated amateur boxer who has been Yorkshire champion.
The 22-year-old centre-back told the Chronicle: "I always try to support him and get down to the boxing club when I can. He always comes down to Oakwell to support me. I think he's got a really bright future in boxing.
"It helps to have another sportsperson in the family and we try to use each other's mentality to be the best people we can. I used to box a bit when I was younger and I still do a bit now, mostly in the off-season but I did do a bit this week. We both did both sports when we were younger then went separate ways."
Barnsley have won just two of their 23 games this season and are seven points off safety.
Kitching said: "We have massive characters in the dressing room and now it's really coming into play and showing on the pitch. We're going to fight and do everything we can to turn the season around. It was just a poor start to the season. When you're losing games it's quite negative around the place but I feel like we're kicking on now and we're going to show the fans what we can do. Once we get the one win I think we can kick on and other teams around us will start panicking.
"We just want to prove a lot of people wrong."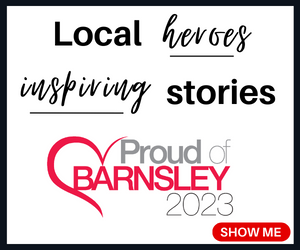 Kitching has played in 15 of Barnsley's 23 league matches this season, his first full campaign in the Championship after signing from League Two Forest Green Rovers in January but being injured until the final weeks of the season.
"It's harder. But I am enjoying it and learning every game. I am a big critic of myself and find it hard to give myself more positives than negatives. But I think I have done all right."
Kitching was sad that Sunday's match with Stoke was called off after a 0-0 draw with fourth-placed West Bromwich Albion on Friday. He said: "It's a massive thing to play on Boxing Day in England.
"I am a bit disappointed because on Friday we looked like a good team and we wanted to build on that."
Kitching is enjoying playing under Poya Asbaghi who replaced Markus Schopp last month. Kitching said: "He's been really good, he's implemented his style really well and the boys are buying into it. I am sure we will get wins in the second half of the season. He is passionate and positive which is good for a young squad. We are thriving off the positivity and energy he brings. We're a different team now. We're all buying into his design of how he wants to play and it's going to show in the next few weeks."
Kitching is enjoying playing alongside Mads Andersen and Michal Helik in a back three, as well as embarking on runs out of defence up the left wing.
"It's really good.
"I enjoy it. You feel safe at the back. Even in training I try to learn from them and get everything I can because they are top players and I am sure they will go really far.
"I like getting forward and getting involved in attacks but my first thought is always to defend."