A LOOK AT THE NEXT SIX GAMES AND ANALYSIS OF BARNSLEY'S BLEAK SITUATION
JANUARY should be the month when, through what happens on and off the pitch, we discover whether Barnsley are still in this Championship survival fight or consigned to League One.
Although the situation looks extremely bleak, we have seen before that some key signings and a successful manager can lead to a 'great escape'.
A bad month would further stoke the fires of anger and disillusionment among supporters who have seen their team go from Premier League contenders to Championship whipping boys in 2021.
Almost everything that has happened since the play-off defeat in May has been disastrous.
There was the exodus of playing and coaching talent in the summer, most of whom were replaced extremely badly, the move away from a successful style of play, a transfer window with no chief executive in which no player was bought who now starts regularly, the controversial closure of a stand and the poor performance of many key players with record-breakingly bad results on the pitch.
The latest problem has been the lack of impact from the new head coach.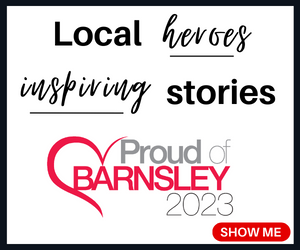 Poya Asbaghi has had, since a hectic first week, just four games in 34 days – providing him with more time on the training pitch than Valerien Ismael had in his first four months in the role due to last season's hectic schedule.
January will see Barnsley play, as long as there are no further changes in the schedule, five league matches and a cup tie.
We simply have to start seeing more complete performances, with the defensive solidity Asbaghi has instilled allied to much better attacking.
He appears to be more of a project manager than a firefighter who will provide a short-term fix and, while Barnsley were never going to recruit a Sam Allardyce-esque figure to save them, they needed the new man to have a better start than this.
He was dealt a bad hand and, although is not playing it as poorly as predecessor Markus Schopp, the results have been almost as bad.
More of the responsibility lies with those above him who now need to help him in the transfer window. It is easy to look at the stats and prescribe that Barnsley need to sign a striker.
They do, but the priority position surely has to be central midfield in which they have been overwhelmed in nearly every game.
They have chosen not to recall Herbie Kane from Oxford which, given he was performing well and their other options seem so limited, is borderline negligent. Kane may not be perfect, but surely they had to give him a chance.
It will, of course, be difficult to persuade players of the adequate quality to join a team in Barnsley's position. It is unclear at this stage whether the Reds have the funds to do so without selling one of their star players.
Although both have injuries now, Michal Helik and Cauley Woodrow are 26 and 27 respectively with 18 months left on their contracts.
Those are the conditions under which, in the normal cycle of a club that plans to make money on player sales while staying stable on the pitch, they would be sold on.
But the Reds are not in mid-table, they are well adrift of safety and cannot afford to lose their best players if they are to have any chance of staying up. Sales in this window will feel like the club has accepted relegation.
Results will surely play a part in that as, if the winless run goes on into the later part of the month, the gap to safety might be in double figures and the situation hopeless.
The last time they visited Nottingham Forest in the first few days of January, they won 1-0, but it turned into a disastrous month with three key players being sold in 2017 which curtailed their good form.
While the situation is different with players now on far longer contracts, anything like that this time will almost certainly send them hurtling into League One.
Monday's game is a difficult prospect but other fixtures in January – while far from easy – provide as good a chance as the Reds will get to kickstart a survival run.
Here are January's fixtures:
NOTTINGHAM FOREST, A, MONDAY
2022, a year which must contain an escape as great as 2019 and 2013 if Barnsley are to avoid a disastrous drop to League One, begins at the City Ground.
Forest had lost just once in 15 but were defeated by Middlesbrough and Huddersfield this week.
The Reds will hope to avoid their joint longest wait for a first away win of a season since 1975/76 and the longest wait for a manager's first win since four years before that.
Forest's chief executive Dane Murphy was at Oakwell a year ago and set up the promotion push with an excellent transfer window which saw him secure Carlton Morris in the first week, keep all star players, then personally recruit Daryl Dike.
The Reds need to be as successful in this window, but there are doubts that there is still the joined-up thinking and unity throughout the club to do so.
Murphy was joined in moving to the Midlands in the summer by club secretary Taymour Roushdi and, later, groundsman Ian Marshall.
AFC BARROW, H, JANUARY 8
A run of games against teams mainly beginning with B will not be easy but certainly seems to present some more winnable fixtures after a tough sequence over the festive period against A-list Championship sides.
Should they not win at Forest on Monday, this surely has to be the day Poya Asbaghi gets his first victory in English football – mostly for the confidence it will bring to the dressing room and to him.
But also the Reds' run to the last 16 of the FA Cup against Chelsea last season was vital for their promotion push and momentum from the cup could help them stay up.
Barrow are teetering just above the League Two relegation zone as they hope to avoid dropping back into non-league football after two seasons.
The Cumbrians, who have not met Barnsley since 1970, have ex-Red Josh Kay while Oakwell legend Ian Banks' son Ollie is their top-scorer.
The match will be decided on the day as replays have been scrapped in the third and fourth rounds.
STOKE CITY, H, JANUARY 12
This game has been rearranged for a Wednesday night after it was postponed from the original Boxing Day date due to Covid-19 in the Potters' camp.
The Reds may now be more inclined to rest players for the FA Cup tie, with two crucial league matches looming later that week. Stoke missed two games and slipped out of the top six ahead of last night's defeat to Derby County.
Jacob Brown is Stoke's top-scorer this season with five goals. The forward came through the Barnsley academy and played 82 games, with 11 goals, before moving to Stoke for £2.5million at the start of last season.
Former Barnsley captain and goalkeeper Adam Davies has won his place back in the Stoke goal recently.
This will be, if football has not gone behind-closed-doors again, the first game in which fans can return to the West Stand.
It will be revealing to see what the attendances are for this and Barrow, after around 6,000 home fans attended the last Oakwell match.
BLACKPOOL, H, JANUARY 15
The Tangerines are exactly the type of team that put Barnsley's dismal season into harsh perspective.
Blackpool are thought to have a similar budget to the Reds but, after promotion in May, have more than double Barnsley's points and are comfortably in mid-table.
But they have only won one of their last ten since October. Given that form and Barnsley's predicament, this will surely be an absolute must-win for Asbaghi's team.
Ex Barnsley man Kenny Dougall, a 28-year-old Australian international, is the sort of experienced central midfielder badly lacking at Oakwell this season.
BIRMINGHAM, A, JANUARY 22
Although they are both far higher in the table than the Reds, Blackpool and Birmingham are the sort of mid-table teams on – unless they improve in the next couple of weeks – poor form that Barnsley simply have to record successive wins against if they are to avoid relegation.
The Reds have lost just one of their last seven trips to St Andrews, winning four.
Lee Bowyer's City have won one of their last seven and are 17th.
The Blues dominated a 1-1 draw at Oakwell in August but missed several chances to win it.
Former Reds captain Marc Roberts has missed just one game while their top-scorer is former Barnsley trialist Scott Hogan who has four goals against the Oakwell club.
Birmingham have currently made the most fouls and fewest passes of any team in the Championship.
In February, Barnsley are due to visit Luton, Coventry and Hull.
BOURNEMOUTH, H, JANUARY 29
This match will take place within days of the closure of the transfer window.
The Reds could do with reinforcements in midfield, up front and left-back – as well as all their star players still being at the club – if they are to have the best chance of staying up. The results of this game and the others before it could dictate whether they do all of the above in a valiant attempt to stay up or decide the deficit is too great and cut their losses.
The Cherries looked to be cruising towards automatic promotion before last month's international break.
They then were winless in six which, along with a similar stutter for Fulham, has blown the race for the Premier League wide open.
But Bournemouth won twice this week and will hope to build some more momentum in January as they face several relegation-battlers including Barnsley.
After this, Barnsley start February with a home game against Cardiff – unless one or both teams are still in the FA Cup – then also host QPR and Middlesbrough.