BARNSLEY'S terrible form is 'getting to' the players, admits Poya Asbaghi who is desperately searching for his first win as head coach.
The Swede's six games have brought three draws, three defeats and three goals, while it is the longest wait for a Reds boss' first win since John McSeveney in 1971/72.
Barnsley have won two of their first 24 games of the Championship season, including none of the last eight matches, and are second-bottom with 14 points. They are seven points adrift of safety with the sides just outside the relegation zone having two games in hand.
Asbaghi told the Chronicle: "It's getting to the players. It was there since before I arrived. When you don't win games no one is immune to being affected. It happens to the best.
"But we have to just work hard, identify what we have to improve and what we did well.
"I see improvements but we have to progress in the correct way."
Asbaghi was appointed in late November and focused on making the team better defensively but now admits finding the balance between that and attacking well is proving difficult.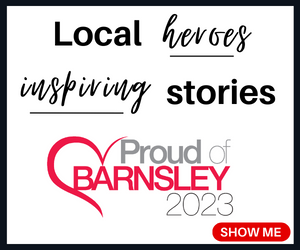 "The desire for me to win is hopefully just as big as the players and fans.
"Sometimes you come in as a coach and you get one or two wins early.
"But after that the energy will disappear and you see what's left.
"For us it was more about finding a defensive organisation and not conceding many chances.
"We found that ground then we want to create more chances but we need to find this balance, between creating chances and not conceding chances."
This is the first time Asbaghi has coached during Christmas and New Year, as the Swedish season usually ends in November.
"It's a new experience. Normally at this time of year you end your own season, it's time for a vacation, preparing and recruiting for next season.
"Instead, in England, it's the time when we have the most games.
"It's a fun change and I like this intensity. I know it is a tough physical load for players but we have to handle it."
2021 ends today and Asbaghi has enjoyed the year in which he had success with Sweden under 21s before moving to Barnsley.
"I have had a good year and a lot has happened.
"Sometimes you make fast changes without you wanting or, like in my case, you want the change.
"I was happy in my old job and we did well but the opportunity of moving to the home of football in an interesting and challenging league was really, really tempting.
"Now I am here a month I feel more accustomed to the place and the team."