A WOMBWELL man spent his Christmas morning in hospital after three masked men broke into his property in an aggravated burglary.
At around 5.10am on Christmas Day, police were called to Kelvin Grove in Wombwell.
Witnesses described three men, all wearing balaclavas, entering and then subsequently fleeing downhill towards Wombwell High Street - the Chronicle understands the men were carrying a machete.
It's reported that one man was wearing a grey hoody, whilst another was wearing grey tracksuit bottoms and a green hoody.
It's also believed a white panel van was used by the men to leave the area.
A man in his 50s was injured at the scene at taken to hospital, and a woman at the scene had jewellery taken by those involved.
South Yorkshire Police are now asking for anyone with information on the incident to come forward.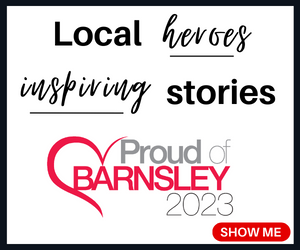 Detective Sergeant James Bailey, who is leading the investigation, said: "Someone may have seen or heard something which could be of assistance to the investigation.
"When the offenders returned home that morning it is possible that they would have had the victim's blood on their clothing."
Anyone who has information which could help with the force's enquiries, who has CCTV which covers the area or who saw or heard anything suspicious during the time frame is asked to call 101, quoting incident number 195 of December 25.