PENISTONE Church smashed their attendance record with 825 in a 3-1 win over Emley which put them fifth in the NCEL Premier.
It is the ninth tier club's highest attendance by 310 and the best in the division this season by 348.
It was a bigger crowd than some three divisions higher in the National League North the same day.
All the goals came in the first half with Nathan Keightley scoring a hat-trick.
Manager Stephen Lenthall said: "It was magic.
"I don't think we were expecting 800, especially with bad weather just before kick-off, so it's a very proud moment for everyone involved in the club.
"It's the best crowd we've ever had and we were all buzzing.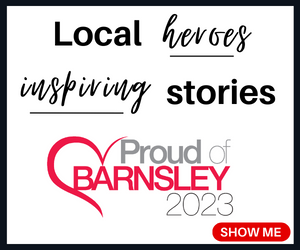 "Emley brought a lot of fans and none of the professional local teams were playing. But I think there were a lot of big attendances in our area over the Christmas period.
"Penistone have always had a decent fanbase and the crowds are going up.
"Hopefully, after Sunday, a few more will come down regularly."
Church have now won their last five and eight of their last nine.
They have 35 points from 21 games but they are 17 points behind second-placed Eccleshill United and 19 off leaders Grimsby Borough.
Both of the top two have played two more games than Penistone.
Lenthall said: "We thought third place was a promotion place, based on points compared to other teams in other leagues, but it seems to change every other week and we think it's just the top two now.
"Realistically it is a big ask but it's not impossible and you never know.
"If we keep up this form, we could close the gap.
"There are a lot of points to play for. Teams will go through bad patches and we're hoping we've gone through ours.
"Football changes very quickly. Things are looking up from when I took over in 17th. We have got this run together and got the lads onside.
"We're looking up now rather than over our shoulder. Everything is positive at the club."
Keightley opened the scoring midway through the first half then, after Emley levelled soon after, he scored twice in the final minutes before the break.
"I thought we deserved to win.
"We were clinical in our finishing. Emley had a lot of the ball and hit the post in the first half which would have put them 2-1 up.
"Nath has hit good form in the last few games and he's scoring goals for fun. His attitude is spot and he gives 120 per cent for the club. We know there will be interest from other clubs in him but I know he's behind Penistone."
Meanwhile, Worsbrough Bridge began 2022 with a 2-1 victory at Parkgate on Wednesday evening.
Conor Glavin opened the scoring in the 11th minute for the visitors but Parkgate levelled two minutes later.
Alex Hutchinson got the winner early in the second half to end a run of three successive defeats for Worsbrough.
Bridge are now eighth in the Division One table with 40 points from 24 games. They have 14 games left to play.
Having been in relegation danger for the last two seasons when they were declared null and void due to Covid-19, the Briggers are enjoying a far more successful campaign.
They collected just seven wins from 37 games in the two previous campains but have 13 from 24 this season.