JOSH Kay regrets not applying himself more during his spell at Barnsley – but is grateful to the club where he will return tomorrow loooking to cause an FA Cup shock with Barrow.
The midfielder had been playing for North West Counties League club Squires Gate then joined AFC Fylde but, within weeks, had been signed by the Reds in February 2016 – just after his 19th birthday.
He stayed for two-and-a-half years but made just one appearance before returning to non-league football and making his way back to the EFL with League Two Barrow.
Kay told the Chronicle: "I am very grateful that Barnsley gave me the opportunity. I owe them a lot and I probably wouldn't be a professional footballer if not for them.
"But when I look back I wish I had applied myself more.
"I took it for granted and thought, after I made my debut, that I had cracked it. Now I know it's not that easy.
"I was young and naive.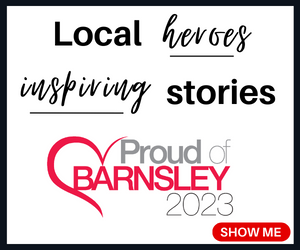 "I definitely have regrets.
"It was an eight-league jump and I hadn't been in an academy.
"I had a college student mentality.
"I would turn up late. If I woke up late and didn't want to go in, I wouldn't.
"It wasn't malicious. That's just what I was like back then.
"If I could go back and do it again, that would be great but you can't do that.
"I have a more professional mindset now and I'm a bit more mature.
"I am not going there to get anything over on Barnsley. I love the club. I am just looking forward to being there again.
"I just wish I had come through there as a scholar instead of arriving when I was 19 with no experience of being at a professional club."
Days after Kay signed for the Reds, the under 23s manager Paul Heckingbottom took over as first team coach and, in October of that year, gave Kay his professional debut from the start in a 2-2 Championship home draw with Bristol City.
"I think Conor Hourihane was injured and Josh Scowen was suspended so there was only Sam Morsy and the under 23s.
"Hecky told me I was playing on the Friday in training and I absolutely crumbled and was horrendous for the rest of the session because I was so nervous.
"But I enjoyed the game and it was what I always dreamt of doing.
"It was great to play in the Championship and I believe I have the ability to get back there.
"It's all about confidence, form and consistency. I need to score more goals because I play as a left forward now rather than central midfield."
The week after his debut, Kay damaged ankle ligaments in an under 23s game then, in 2017, was loaned to Fylde and Tranmere before leaving in January 2018 to join Chesterfield then moving onto Barrow for whom he has played 138 games.
Kay – who could come up against former Oakwell club-mates Romal Palmer and Jack Walton tomorrow – said: "I just wanted that first team feeling.
"When you have people like Conor Hourihane in front of you, it's tough.
"I asked to go to Chesterfield and I got some league games under my belt.
"I have done alright. I have 150-odd games at 24 which is decent."
Kay has played all but one of Barrow's league games this season, starting 12 and coming off the bench ten times – with two goals. They are 19th in League Two but hoping to heap more misery on the Championship's second-bottom side tomorrow.
"The lads are all looking forward to it. We have done well in our cup games, beating Ipswich in the replay in the last round.
"It's a big challenge playing a team two leagues above but we'll be looking to cause an upset.
"That's the beauty of the FA Cup.
"I don't really look at Barnsley's form. It's just if we are the better team on the day.
"We've been dominating games recently, and not getting the results, but the lads are very confident and believe they can do the job on Saturday.
"Ian Evatt brought in a very expansive style of passing football a few years ago.
"We had to go away from that a little bit last season to stay up.
"The new gaffer's (Mark Cooper) style of play is very possession-based and that's how we play.
"We'll try to control the game on Saturday. It should be a nicer pitch than we're used to which will benefit us."