CELEBRATIONS to mark a Grade II*-listed town centre church's 200th year will begin next week.
The Friends of Barnsley St Mary's will be at the Church Street site on Tuesday and Thursday, between 11am and 3pm, to discuss ideas for the first in a calendar of events recognising its vast history.
The sessions are hoped to begin a project which will see patchwork curtains created for the church tower, with the help of local community groups, schoolchildren and other interested people.
"We want to consult people about this textile project and take on board as many suggestions as we can," said group secretary Jane Ainsworth.
"We hope that many groups, individuals and schools will create 'patches' showing the building, features, people and occasions.
"We are considering a sponsorship scheme to fund it.
"None of the friends have done anything like this before so please come along and learn with us."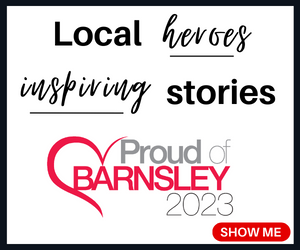 St Mary's Church has been carrying out services, marriages and funerals for far longer than the building, erected and consecrated in 1822, has been in situ - with record of a church on the land going back as far as 1180.
The tower, which was erected in around 1380, was kept during the building of the current church.