LEADERS responsible for stopping rising reports of child sexual exploitation cases in Barnsley have revealed a raft of measures put in place to combat incidents - after saw teachers made almost 700 alerts to police over a three-month period.
Working alongside Barnsley Council, South Yorkshire Police announced the force is now overseeing a weekly multi-agency child exploitation (MACE) meeting to allay concerns locally.
It comes after Barnsley-based police revealed teams had dealt with 93 children being referred to the MACE panel - predominately related to so-called 'county lines' crime where gangs exploit youths to peddle drugs - and that 15 per cent of reports were flagged as sexually motivated offences.
A total of 60 children in Barnsley were abused in a 12-month period, according to a report, which represents a significant rise on the 20 cases a year prior.
The report added: "Social services in Barnsley Council have recently invested in this area with the appointment of a new safeguarding manager, who leads partnership exploitation meetings to discuss children identified at risk within the last 24 hours.
"This meeting includes representation from the police, social care, children's mental health service (CAMHS) and the youth offending team (YOT).
"On a weekly basis, a MACE meeting is convened to discuss the ongoing risk to specific children, highlight key locations and hotspots of concern in the local community.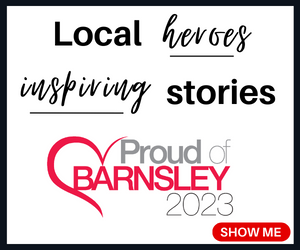 "This will be enhanced further to address potential perpetrators of child exploitation.
"Children raised at MACE are run through a nationally-recognised vulnerability tracker to determine the current level of risk.
"There have been 93 children referred into the panel for risk assessment and intervention activity due to concerns about sexual or criminal exploitation or involvement in county lines - of those 93 children, 43 are still being protected through the multi-agency structures."
Operation Encompass - which launched in Barnsley in the summer - involved all secondary schools, colleges and some junior schools, allowing education leaders to share information through an alert system, where a child is at risk from abuse.
The Chronicle can reveal teachers made almost 700 alerts during a three-month period to the end of 2021.
The report added: "This is generally initiated following police attendance at a domestic abuse incident in the preceding 24-hour period.
"The purpose of the information sharing is to ensure schools have more information to support safeguarding of children.
"Through this, the school is better positioned to understand and support the child's needs and understand any unusual behaviours.
"Feedback suggests the initiative is going well, with 695 alert notifications made to Barnsley schools in the last three months.
"This is a slight drop from previous levels but mirrors the fluctuations in reported domestic abuse influenced by Covid-19 lockdowns and school closures.
"The investigation of child neglect, abuse and exploitation offences is a key priority for the district."