BARNSLEY are likely to go well into the second half of the January transfer window without signing a new player, but head coach Poya Asbaghi believes their lowly league position will not put off potential recruits.
The window has been open for two weeks and will close in 17 days.
There were no deals in or out imminent as of yesterday, the Chronicle understands, other than the loan of under 23s player Tomas Kalinauskas to AFC Wimbledon for the rest of the season which was confirmed on Friday.
Asked if Barnsley being second-bottom in the Championship and eight points from safety might put players off joining, Asbaghi told the Chronicle: "It depends on which shelf of players you are looking at. We are not looking at the same shelf as the teams at the top or the middle.
"We will always look for younger and cheaper players, because of our budget.
"I don't think that changes and I think still there are a lot of players who would like to join Barnsley and play in the Championship.
"It is a privilege to be here."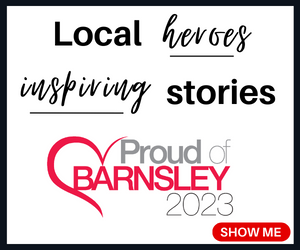 Head coach Asbaghi admitted last week that he would like to strengthen midfield, while it is thought the Reds are also searching for a forward to bolster an attack which has scored the joint fewest goals in the EFL this season.
Yesterday Asbaghi would not comment on whether they were close to signing a player. But he added: "The window does not have long left so, if there will be any players coming in, I don't think it will be too long. Everybody has a clear idea of where we might need to strengthen.
"It's not my job to be confident about bringing in players but I know we have good dialogue and I trust the people above me are doing their job in a good way."
The Reds have at least 12 players currently out with Covid-19 or injuries, so have postponed both games this week.
Asked if that makes it more likely they will sign players, Asbaghi said: "The injury situation is in our consideration when it comes to transfers.
"Maybe Covid as well but I don't think that has much of an impact."
Barnsley are due to, from the trip to Birmingham City a week tomorrow, play 13 games in eight weeks while they also have three more fixtures to fit in.
"February and March will be an incredible schedule. We won't have time for training sessions, it will be playing, recovering and preparing for the next game. Any new players who come in will come into a tight schedule and they won't have much time to talk about their game and get used to our game, because there will be so many matches.
"The positive is, if it happens, they will have more games to play."
Asbaghi said he will not be bringing in players he knows from his native Sweden. He said: "With the rules for recruiting players outside of England, maybe it was easier before but now they have to a certain amount of points and it is more difficult."
Asbaghi has previously said the Reds would need to 'make room' for new signings by moving players on.
They have so far cancelled the contract of forward Dominik Frieser and sold left-back Ben Williams to Cheltenham Town.
They are also expected to offload defender Toby Sibbick who has not feature in any of Asbaghi's seven games.
Some of Barnsley's star players are thought to be of interest to other clubs such as Mads Andersen, Michal Helik, Brad Collins, Callum Styles and Cauley Woodrow, although he has had surgery on his knee this week.
Stoke and Blackburn are reportedly monitoring Callum Brittain.
Asbaghi said he expects all those players to stay at the club this window.
Kalinauskas signed for Barnsley last summer after a trial. The 21-year-old Lithuanian attacking midfielder has been a regular in the under 23s, while also representing and scoring for his country at under 21 level this season. His contract expires in the summer and he is yet to be in a first team matchday squad.