KATHERINE Brunt has been 'absolutely gutted' watching the England men's team be thrashed in their Ashes and is hoping for a very different result in the women's series.
The men's series, which was won 4-0 by the hosts after some very one-sided games, finished this week with the women's series beginning tomorrow.
Brunt told the Chronicle: "It's absolutely gutting watching the men.
"Before we flew out, I had been staying up for every day to watch it with Nat (Sciver, fiance and England team-mate) and Amy Jones (another England player).
"But it has been hard to watch and sad. It's not through lack of effort, more than half the job can be mental.
"We can learn from that series."
Brunt, who has been playing for England for 18 years, was part of the side that won in Australia in 2013/14 but they have since lost two home Ashes series.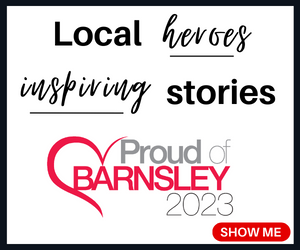 "This would be one of the best wins I've ever had.
"They are number one in the world and the pitches and weather are totally opposite to was we're used to.
"We love playing in The Ashes.
"For a lot of us it's the hardest tour we go on and the one we care about the most. The last couple of times have been terrible and we aim to do a lot better this time."
England's preparation for the series has been difficult.
They have been without their coach and bowling coach for much of the build-up as both had to return to their native Australia.
Then the schedule was changed late on to accommodate the quarantine policy New Zealand who host the World Cup in March.
"As you can see with the men, when England go to Australia it's really hard.
"We haven't played there in a while and we haven't played outdoors for a few months so the Aussies have a massive upper hand.
"It's a massive challenge but we think these are the two best teams in the world so it should be a good hard-fought series and way more even than last time."
Australia's pitches have proved to be difficult for English bowlers.
Brunt said: "I used to enjoy bowling there more than I do now.
"The pitches are getting a lot flatter and slower now which makes it very good for batters.
"There is nothing worse than playing a Test Match when there is nothing in the wicket.
"I know I will be playing on a pitch I hate.
"We wish we could play the Test at the WACA (in Perth) but we will play at the Manuka Oval (in Canberra) which is very flat."
Brunt has struggled with back problems for more than a decade.
They flared up again after a busy summer of England games and the inaugural Hundred competition in which she played for Trent Rockets.
"I played in The Hundred during a part of the summer when I would normally be resting.
"Playing in that after two home series was a challenge.
"It made me feel pretty bad, and I had problems with my back.
"But the more I bowl now the better it is feeling.
"You have to build your overs up higher per week to cope with the demand of potentially bowling 40-odd overs in two days in a test.
"Then, once the one-dayers start, the amount of overs you bowl in one of those tournaments is scary."
Brunt is now the only player left from the all-conquering team of 2009 which won the 50-over and Twenty20 World Cups.
She said: "It's a totally new generation. I am the only one left.
"There are so many young players with a completely different staff and outlook. But it's good to be involved with and I enjoy it."
The teams are due to meet tomorrow, on Saturday and Sunday in the Twenty20 series at the Adelaide Oval.
They are then due to play a one-off Test Match in Canberra from Thursday.
That is followed by three One Day Internationals. The first is in Canberra on February 3 then the next two at Melbourne's Junction Oval on February 5 and 7.
The series result is calculated on a points-based system with four points awarded for winning the Test, and two each if a draw, while there are two points for the winners of any of the Twenty20 or One Day International games.
Brunt is England's all-time leading wicket-taker after passing the 300 milestone in all competitions last year.
She has said that this year will probably be her last playing for England, with the Commonwealth Games in Birmingham in July and August her 'send-off''.