Analysis of Barnsley's 3-0 loss at Nottingham Forest on Tuesday which left them bottom of the Championship, eight points from safety.
AS MANY 10-GAME WINLESS RUNS AS WINS THIS SEASON IN LEAGUE
The trusted statistical website Whoscored.com wrote about Barnsley in their summary of this game based on the data: 'this team has no significant strengths.'
Although cold hard numbers are sometimes distrusted by the matchgoing public, that wording would surely be recognised by anyone who watched the latest unacceptable performance in a season which is now nearly indescribably bad.
Perhaps the stats do tell the story best.
Barnsley have had as many ten-game winless runs in this Championship season as wins.
They have closed more stands at Oakwell than they have won games on the road, with a 14-game wait for a first away victory the longest in a season since 1975/76 when they did not win in the first 18 on their travels. Tuesday's loss meant they have collected one point from their last ten away games.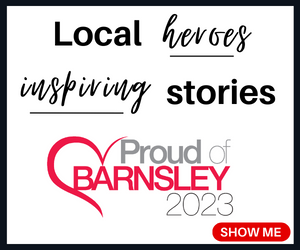 Forest became the first club to do the double over the Reds this season and others must be licking their lips at the prospect of six points that are not guaranteed but certainly easier to obtain than usual in the Championship.
ILL POYA'S WAIT FOR LEAGUE WIN GOES ON
Head coach Poya Asbaghi has not won in his eight league games, thought to be the longest wait for a first victory since 1953 when first caretaker Bob Shotton then Tim Ward took over after the sudden illness and tragic death of Angus Seed.
Asbaghi had a far more mild illness on Tuesday but was still unwell which meant he had to watch the match from home and be on a phonecall with coach Jo Laumann, passing on instructions to assistant Ferran Sibila.
Barnsley visited the City Ground almost exactly a year ago, drawing 0-0 in the game before a seven-match winning run which put them in the play-off places.
But this game was more comparable to their 2018 visit when Jose Morais' side were humbled by the same scoreline in an equally poor display.
Asbaghi and Sibila are far more respected, at least within the club, than Morais but their results have been even worse. The end outcome, unless one of the biggest of footballing miracles takes place, will be the same – relegation.
Sibila said the Reds were good for the first 16 minutes which was damning with faint praise. It is also not really true as they had two players booked in that time for stopping promising attacks while Forest had two big chances before scoring.
The Reds once again did not introduce Will Hondermarck into the midfield with Sibila saying that they are converting him into a defender, which puzzled many fans after he showed good ability on the ball and attacking intent in his rare gametime.
ABSENCES NO REAL EXCUSE FOR PERFORMANCE
Asbaghi's absence, along with that of star forward Carlton Morris due to Covid and at least six injured players, certainly made this task very difficult against a side who had won their last three and are on the edge of the play-offs.
Barnsley tried to get the match called off but the EFL said no.
Of 17 league goals this season, the scorers of more than half of them were not playing due to the enforced absences of Morris and the injured Carlton Woodrow, the release of Dominik Frieser and the freezing out of Toby Sibbick.
The starting 11 averaged 22 in age, which is young even for Barnsley, while all of the outfield substitutes were born in 2000 or later, with only one Championship start between them and three in the EFL (all for Hondermarck).
In a ludicrous contrast, Forest had their £13million club record signing Joao Carvalho as an unused substitute. It is little wonder chief executive Dane Murphy moved from Oakwell to the City Ground in the summer.
But none of that is an excuse for a disjointed, dispirited and deeply disappointing display.
There were costly errors by Mads Andersen – who inexplicably gave away the opening goal – and Callum Styles, who missed their only real chance at 1-0, then they dominated the ball in the first 25 minutes of the second half but had no cutting edge.
If Forest had been more clinical, and not had a spell in the second half when they became complacent and sloppy, they could have made the scoreboard look more suited to next door Trent Bridge.
This was one of at least half a dozen games this season in which Barnsley were very lucky not to be on the end of a major thrashing, by five goals or more.
The 3-0 scoreline was bad enough but, if they carry on like this, they will eventually come up against a side who take all their chances and inflict one of the biggest defeats in Barnsley's history.
Saturday's visitors Bournemouth have the potential to do so unless the Reds improve significantly.
RARE ANDERSEN ERROR AS EVEN BEST PLAYERS START TO CRACK
The last thing Barnsley needed was a terrible early mistake by their captain Mads Andersen, who gifted the ball to Keinan Davis for the opener.
This was reminiscent of the Andersen who arrived at Oakwell in 2019 as a callow youth not ready for the Championship but plunged into a young, struggling team and often cost goals by losing the ball near his penalty area.
He has since turned himself into a very good centre-back and deservedly has the armband, but he will know he let his side down on Tuesday.
Some have pointed out that Andersen would have simply cleared the ball up the pitch under last season's direct style, and he has admitted he needs to work on playing out from the back which is now the club's preferred strategy.
But, regardless of playing style, it was an avoidable individual mistake and – after Brad Collins' tough day on Saturday – shows even the Reds' best players are starting to crack under the pressure of this relentlessly rubbish season.
WINDOW AND CARDIFF GAME SURELY FINAL CHANCES TO SALVAGE SEASON
There are 20 Championship matches left but next week currently feels like the last chance to salvage the season.
They must bring in a strong midfield presence and an extra goal threat before Monday's transfer deadline then win on Wednesday at home to fifth-bottom Cardiff City.
Neither Cardiff or fourth-bottom Reading have won in two months, which is a big reason why the Reds are 'only' eight points from safety despite their awful form.
Those two look like the only clubs outside the bottom three Barnsley can reel in. That is unless a team like Hull – who sacked ex-Red Grant McCann this week – have a shocking final few months of the season like two years ago which saved the Reds.
But none of those clubs will fear a late Barnsley surge, especially if they watched this game.