FERRAN Sibila says working in England after a career which has taken him from a youth coach in his hometown to Japan and Sweden is 'like a dream' and insists it is not turning into a nightmare despite his difficult start at Barnsley.
The 33-year-old Spaniard has been at Oakwell since November as Poya Asbaghi's assistant.
Sibila was released by Espanyol aged 17 then decided to go into coaching, first working in the youth system of his hometown club Gironella before moving overseas to work for the Japanese FA then onto Sweden and now England.
He told the Chronicle: "I was focused on learning, learning, learning and progress in different steps and now here we are.
"I am really happy to be there.
"English football is like a dream. It is a country that is super-powerful in football at the top level. I am super proud to be working here. We have a feeling that we were right to take this job."
Sibila had success as a coach with Swedish second tier club GIF Sundsvall, gaining their highest ever league position, before moving to IFK Gothenburg to work under Asbaghi.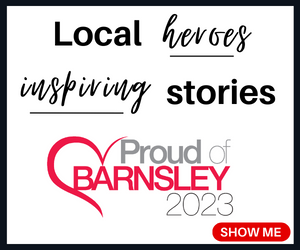 The head coach is yet to win a league game and has had to deal with various challenges including an injury crisis Covid outbreak, which has forced him to isolate this week. Sibila, who has taken over touchline and media duties in Asbaghi's absence, said: "As a person he is still the same. You have to take decisions out of data and analysis not out of feelings. We understand each other and respect each other, we discuss a lot of things to get the best for Barnsley."
The Reds are bottom of the Championship, eight points from safety.
Asked if the job has been harder than expected, Sibila said: "Always when a team is in a situation that it was in before we arrived, it is because of something going wrong. Normally it is not just because of one person – it is a bigger thing. We expected a difficult challenge and that we could change the situation around. We still feel that way."
Barnsley fans have expressed disappointment recently, with crowds falling. Sibila said: "In the situation that the club is in, it is normal that people are unhappy. It would be strange if they weren't. It's normal. I can guarantee that the staff and players are doing everything we can and working all the hours we can. We will never give up."
Covid-19 has swept through Oakwell in recent weeks, forcing staff as well as players to isolate. Sibila said: "I had Covid in the beginning of January so I missed the game with Barrow. Jo (Laumann, another first team coach) had Covid as well during that period. It is a situation we are in right now as a society and a club. We try to be super professional, to wear masks when we have to go out, and not be with a lot of people. Even if my family or friends come here, I cannot see them. There was so much Covid that it was difficult to stay away from it."