BRAD Collins has played 49 consecutive Championship matches for Barnsley across the last year but admits it has been tough to go in that time for challenging for the play-offs to propping up the table.
The goalkeeper replaced Jack Walton as Barnsley's number one for the 2-2 draw with Cardiff City on January 27 last year – and has played every minute of league action since. Collins told the Chronicle: "It's been probably the only year I have had injury-free and playing every game. It's been brilliant for me.
"I just want to maintain my form and push the team up the league.
"If you look back to when I came in the team under Val (Ismael), I hadn't played football since before the first lockdown the previous March so it was a very long time. I just got back in the team and did my best. I tried to take different things for different coaches and improved everything that I could."
While Collins has been one of the outstanding performers for the Reds this season, making the most saves in the league, the team are last in the division.
"From a personal perspective I am pleased but as a team definitely not. I am in football to win games, and I am not really too fussed about myself.
"We need to stick together. The league table doesn't lie. We have strengthened up at the back and been harder to beat but obviously we want to win and now's the time to start. We need to go on a run, all the boys understand that, and now's the time to do it."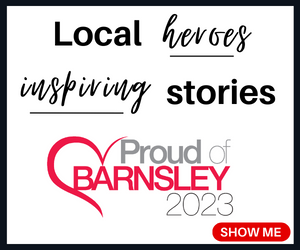 Collins is one of several players other clubs are thought to be monitoring, with the January transfer window due to close on Monday. He said: "I don't think anyone is thinking like that. If you look at squad we have, we all believe in each other. We're not thinking about signings.
"I see my future here. One day I would love to pay in the Prem, what footballer doesn't? But for now my focus is on keeping Barnsley in the division.
"Speculation is part of football and most of the time it's a load of rubbish."
There have been Covid-19 cases throughout Oakwell in recent weeks. Collins tested positive last January and missed a game. Collins said: "It's been tough. Players have been out and we've had a small group in training.
"No one wants to miss games. If you can't play due to something like Covid, it's hard to take. But we've got a good squad now and we're raring to go."