Poya Asbaghi admits February is ' adecisive month for us' and wants to start it with a win over fellow bottom five side Cardiff City at Oakwell tonight in a 7.45pm kick-off.
Cardiff ended a seven-match winless run with a 2-1 victory over Nottingham Forest on Sunday. The fifth-bottom side are six points clear of safety and 12 ahead of bottom club Barnsley. The Bluebirds have not kept a clean sheet in 27 games since August.
Asbaghi said: "If we can win against Cardiff it will give great confidence to the squad. It is not over if we don't win but we want to make a good start to a month that we know is decisive for us. You cannot hide that fact that we need to start winning. The term 'must win' has been there for a long time. We need confidence and the feeling of three points.
"We know Cardiff had a good game against Nottingham and defended really well against a team we know that can create and score goals. They will come to fight, make it difficult for us. We know they put a lot of players in the box for crosses so we need to be good against that weapon. But we know it is a team who have not had the season they want and they have weaknesses which we hope to expose."
Some Barnsley fans have chanted against the board in recent weeks, but Asbaghi called for the supporters and team to be united tonight.
"If you are our opponents would you prefer a club that is in the same direction or a club that has problems? Cardiff don't want us to be a really united club. Fans have an opinion and are right to do so, they are the most vital part of the club, but while we are playing they should give 100 per cent to the club just like the players should. We will not be able to turn things around in the league with the players and the staff alone. We need the fans."
The Reds, who have not won in 11 league games, are eight points from safety with 19 games to play. The gap has remained the same for weeks as clubs such as fourth-bottom Reading have also been on poor form.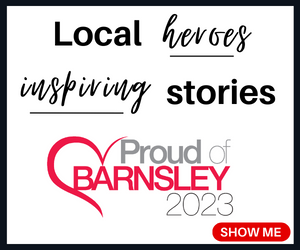 "The most important thing is to win, there are still enough games left that we don't have to be dependent on what other teams are doing.
"We cannot put responsibility on our opponents losing, we have to take control of our own situation and start collecting points. It's like a fresh start because January was really tough. We want to make February special. I am really sure that with the squad we have, and with players coming back, that we can put up a good fight against any opponent."
The transfer deadline was on Monday evening, with Barnsley bringing in attacking midfielders Amine Bassi and Domingos Quina. Bassi is unlikely to play tonight due to visa issues. Cardiff sold former Barnsley striker to Bournemouth on deadline day.
Asbaghi said: "We have told the group the last day of the transfer market was Monday and all the players we have now are the ones who have to do it. We have talked it through in a good way, put up internal goals in February which we want to make a much much better month than January."
Cardiff have won half the 56 meetings between the clubs, and Barnsley 14. The Reds have won one of the last 15 and none of the last eight. Cardiff's last seven trips to Oakwell have brought five wins and two draws. They were 2-0 down in January but came back to draw 2-2.
The sides met in Wales on the opening day of this season, with Toby Sibbick equalising in a 1-1 draw.
Defender Jordan Williams said: "It's a big game. You could call it a six pointer at this stage in the season, they need to win and so do we. We will do everything we can for six points."
Michal Helik added: "In our situation every game is a must win. If we don't win our situation gets worst and worse. Every game is a small final. We need to give everything to get some points.
"We need to try to take a win. It's so important because they are one of the teams we are competing with to stay in the league it sold be easier to compete than with Bournemouth or Fulham. We need to look for our chances against a team that is also struggling."