A player-by-player review of Barnsley's dealings in the January transfer window which closed on Monday.
INCOMINGS
AMINE BASSI
Barnsley's first signing of the window was unveiled less than four hours from the deadline, but the deal had been expected for several days.
The Reds' owners seem to have used their connections from across their portfolio of clubs as Bassi spent six years at AS Nancy.
The 24-year-old attacking midfielder moved to top flight club Metz, Nancy's local rivals, last season and has only started twice, with three substitute appearances, with the last being a start on January 16.
Bassi – who was born in France but has one cap for Morocco under 21s – played 105 games in the French second division with 24 goals and 16 assists.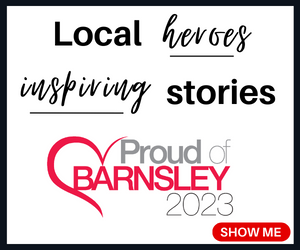 Poya Asbaghi said: "He is technically gifted with good set piece delivery and good finishing. I am hoping he can make sure we convert good attacks into scoring goals."
DOMINGOS QUINA
The 22-year-old winger has gone from not playing for the Championship leaders to needing to make a big contribution to the bottom club.
The Portugal under 21 international, who was born in Guinea Bissau, played in the Europa League for West Ham aged 16 then the Premier League for Watford – scoring in a top flight win over Cardiff.
He was in and out of the Hornets side in the Chamionship last season, and an unused substitute at Oakwell in October, before being loaned to La Liga club Granada.
He was then loaned to Fulham for this season and played three times in September then not at all before starting in the FA Cup last month. He has only played 36 league games in his career.
Asbaghi said: "He is more of a one v one player who can take on defenders. We are in need of those players who can move us up the pitch. With the speed he has, I hope we can be better in counter-attacks."
OUTGOINGS
OBBI OULARE
The signing of the Belgian striker on a three-year contract, for an undisclosed fee and on one of the best wagepackets at the club, was a spectacularly bad decision. He is understood to have been brought in last summer by owner and acting chief executive Paul Conway without the use of the usual data-led recruitment approach.
He managed 27 minutes on the pitch, off the bench at Middlesbrough in October and at home to Swansea in November, when he made little impact and appeared off the pace.
That has infuriated fans, rightly, while the team struggled badly for goals.
He has battled back problems and a general lack of fitness and has now been loaned to Belgian second tier club Molenbeek for the season where he should make his first start since 2020. The loan is for six months but can be extended to 12 and then 18.
TOBY SIBBICK
The defender's last Reds game was the 4-1 loss at Fulham in November, when he was overwhelmed by the home winger and full-back, watched in the stands by Poya Asbaghi who took over the next day and never played him again.
After Sibbick's sale to Hearts, many supporters were baffled by chief executive Khaled El-Ahmad's statement on the club website there was a lot of competition at centre-back in the Reds squad.
The CEO was clearly referring to Michal Helik and Mads Andersen but Sibbick has also slipped down the list of centre-backs below the likes of Jasper Moon, Liam Kitching and even teenager Jason Sraha in recent months.
His performances, overall, have been of a higher standard than most on that list and he was almost ever-present during the charge into the play-offs earlier this year.
Sibbick made mistakes and had improvement to make but he seemed to be a decent option in the Championship and would certainly be a good quality League One player in the likely scenario of relegation and the sales of Helik and Andersen.
However, Asbaghi hinted on Monday that his attitude was the problem and that it was off-the-field issues that saw him leave the club.
Sibbick came off the Hearts bench in a 2-0 win over Motherwell on Saturday then started as they drew 0-0 in the Edinburgh derby at Hibs on Tuesday, making a late clearance off the line.
BEN WILLIAMS
The left-back was sent off on his debut for Cheltenham in a 0-0 draw against Wigan in League One on Saturday.
He received a second yellow so was dismissed in injury-time against the Latics as he was for Barnsley in 2019.
Williams was sold in Barnsley's first and, for 27 days of the window, only piece of permanent business.
It was part of an effort to 'make room' for new signings with a modest transfer fee and the removal of his salary from the wagebill, after Williams was deemed surplus to requirements.
He was the only natural left-back at the club, other than loanee Remy Vita who is also often left out, with the Reds preferring to use midfielders or right-footed players there.
Williams, 22, is a wholehearted player who had some great moments like the clearance off the line at Walsall on the way to promotion in 2019, but had never really been able to get consistent gametime in the Championship.
After missing all of last season with a knee injury, he needed to rebuild his career at a lower level – albeit one that his former club could be joining him in in the near future.
TOMAS KALINAUSKAS
Many fans may not have even been aware that the Lithuanian winger was at the club.
He has played more often for his country's under 21s than for Barnsley first team – not being included in one squad – since signing a one-year deal last summer to work with the under 23s.
He was loaned out to League One strugglers AFC Wimbledon and made his professional debut on Saturday as a substitute in a 1-1 draw with Shrewsbury.