Poya Asbaghi says he is disappointed Barnsley lost their FA Cup fourth round game at Huddersfield Town but believes a positive is that they can now focus only on their battle for survival in the Championship with a less hectic schedule.
The hosts scored the winner in the 20th-minute then had the better chances throughout, although the Reds were slightly better in the second half.
Asbaghi said: "Of course we wanted to stay in the cup as long as possible, but unfortunately we got knocked out. The only positive I can see, except 30 minutes I really liked in the second half and the support of the fans, is that we can focus fully on the big challenge to stay in the league.
"In the first half we were not creating the chances we wanted to. Huddersfield had some dangerous counter-attacks and scored. We made changes at half-time and in the first 30 minutes of the second half we played really well and created a fair amount of chances. Then in the last 15 minutes the game gets too open and Huddersfield also create chances. We were not far away."
Michal Helik had a goal ruled out in the 91st minute as full debutant Amine Bassi appeared to push ex-Red Matty Pearson. That followed a goal being wrongly ruled out for offside in the 95th minute of their previous game against Cardiff, another 1-0 loss.
"It is two games in a row for us where this has happened in the final minutes. It is margins going against a team that doesn't have the best confidence. We just have to work hard to get the margins on our side. It's not up to me to decide, I am much further away than the referees and sometimes they make mistakes.
"The Cardiff goal was not offside but I cannot say about this one. It's not so easy for referees. People look ten times in VAR but cannot make a decision. I won't complain but it's unfortunate that these decisions are going against us."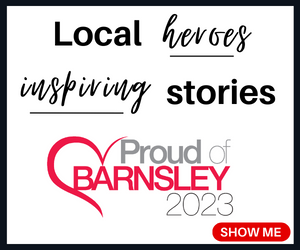 Barnsley did not have a shot on target and only created a couple of half-chances through Liam Kitching and Carlton Morris.
"You can still create really good chances without the goalkeeper being involved. The finishes didn't go on goal but the chances were pretty big for us, better than shooting at the goalkeeper from 30 yards. I think we created good enough chances but we have to be better with finishing. When you start scoring goals you will not miss as much. Carlton Morris, before he was off (with Covid-19), was on a good run."
About 2,500 Barnsley fans attended the game. Asbaghi said: "They were incredible. They have been supporting us all the way but the last two games have been something special.
"With the pouring rain, in a very difficult time for Barnsley, they supported us before during and after the game. It's not easy, a lot of them who are supporting us are really disappointed with this season but they are mobilising that into support which is what supportership is all about."
Callum Styles played on the right wing, having often been using in the middle or on the left, and half-time substitute Josh Benson on the left wing, despite being a central midfielder.
Asbaghi said: "Styles has shown us he can be more involved on the right coming inside, but also makes crosses from a different angles. He had our best chance in the first half, coming inside from the right (a shot that went well over).
"Josh coming in as a winger was because we wanted an additional central midfielder to win that battle, which we suffered a lot from in the first half and we didn't cope. But we got the game where we wanted in the second half."
Barnsley are bottom of the Championship, eight points from safety, and have not won any of their last 18 away games since last April. They visit Luton on Tuesday.
"It's very tough to keep the spirit up but it's easier when we're dealing with players like this who have the fighting spirit. We never feel we are far enough from our opponents, we are always in them with Nottingham (a 3-0 loss at Forest last month) maybe the exception but we had a lot of players out."