Poya Asbaghi has broken the record for the longest wait for a Barnsley manager or head coach's first league win after his side suffered a sixth straight Championship loss at Luton Town on Tuesday.
The 2-1 defeat kept the Reds eight points adrift of safety at the bottom of the table while they have not won in 13 league games, and none of Asbaghi's 11.
The hosts took the lead midway through the first half but Carlton Morris levelled on the strike of half-time.
Brad Collins, who had a poor night, conceded a penalty which was scored on the hour-mark and proved to be the winner.
The Reds had some decent spells but were poor in the second half and, overall, the hosts were the better side and had the better chances.
Asbaghi made two changes from the last league game, as Morris and Amine Bassi came in for Devante Cole and Jordan Williams who dropped to the bench.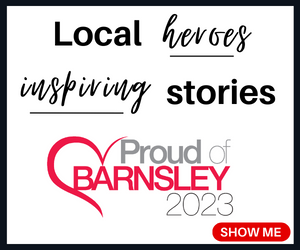 The Reds played a 3-5-1-1 with Callum Styles at right wing-back, while full league debutant Bassi was just behind lone striker Morris.
Barnsley almost took the lead in the first 30 seconds as Styles played through Domingos Quina who was one-on-one with the goalkeeper. If he had hit it first time, he could easily have scored but he rounded James Shea which took him wide on the right of the box and eventually he blasted the ball across the face of goal from a tight angle.
In the 16th minute, Styles shot wide of the top left corner from about 22 yards out after Josh Benson impressively brought down a fine long ball by Liam Kitching in the box and pulled it back.
Barnsley had started well but Luton grew into the game.
The hosts thought they should have had a penalty for a foul by Remy Vita on Elijah Adebayo but the referee waved appeals away. Then Harry Cornick netted but the goal was ruled out for offside against ex-Red James Bree who latched onto a long ball in the box and found Cornick.
The opening goal came in the 28th minute when Brad Collins came off his line to claim Bree's corner from the left but did not get there and the ball bounced off both Adebayo and Helik before dropping for Allan Campbell to net from close range. His shot was cleared off the line but given as a goal and Gabriel Osho had smashed in anyway.
Luton were on top after the goal but did not create any real chances for 2-0 and were stung by an equaliser seconds before the interval.
Collins' long pass was nudged on by Styles and it should have been cut out by Kal Naismith but he slipped and missed it, putting Morris through. The striker brilliantly jinked past Osho and beat the goalkeeper one-on-one for his third league goal of the season. It was the Reds' first shot on target in 221 minutes.
After the break, Benson saw a 30-yard free-kick easily saved as the Reds again started well, before conceding.
Campbell found substitute Fred Onyedinma in the box and he was tripped by Collins, with Adebayo converting the penalty after a long delay and discussions between the players and officials. Collins was booked for his protests.
It should have been 3-1 but Adebayo shot wide six yards out from a cross by Cornick, which was slightly behind him, after Kitching lost the ball in his half.
Campbell headed wide of a gaping goal from five yards out when leaning back to meet a Onyedinma cross from the left which took a deflection and looped up.
Styles nearly levelled in injury-time when substitute Devante Cole impressively ran down the right of the box and crossed but he headed wide from five yards out unmarked.
Luton (3-5-2): Shea; Bree, Burke, Osho (Onyedinma 55mins), Naismith, Bell; Mpanzu, Campbell, Lansbury; Cornick (Kioso 80), Adebayo (Hylton 85). Unused: Steer, Potts, Mendes Gomes, Lockyer. Yellow cards: Campbell. Goals: Campbell 28, Adebayo 60 (pen).
Barnsley (3-5-1-1): Collins, mark out of ten: 3; Helik 6, Andersen 6, Kitching 5; Styles 6, Benson 6 (Palmer 77mins), Gomes 6, Quina 5, Vita 6 (Williams 64); Bassi 5 (Cole 64); Morris 7. Unused: Walton, Iseka, Hondermarck, Halme. Yellow cards: Collins, Kitching. Goals: Morris 45.
Referee: Andy Davies (Hampshire).
Attendance: 9,101 (306 from Barnsley).
AS IT HAPPENED
6:36pm

6:36pm

6:45pm

6:45pm

6:51pm

6:57pm

7:00pm

7:04pm

7:06pm

7:09pm

7:11pm

7:13pm

7:24pm

7:25pm

7:27pm

7:29pm

7:29pm

7:29pm

7:29pm

7:35pm

7:35pm

7:37pm

7:42pm

7:46pm

7:48pm

7:49pm

7:50pm

7:52pm

7:53pm

7:56pm

7:56pm

7:58pm

7:58pm

8:00pm

8:02pm

8:05pm

8:08pm

8:09pm

8:10pm

8:13pm

8:15pm

8:18pm

8:19pm

8:20pm

8:22pm

8:24pm

8:25pm

8:28pm

8:29pm

8:29pm

8:30pm

8:32pm

8:34pm

8:50pm

8:52pm

8:53pm

8:54pm

8:57pm

9:00pm

9:01pm

9:02pm

9:04pm

9:06pm

9:08pm

9:08pm

9:14pm

9:14pm

9:17pm

9:19pm

9:20pm

9:22pm

9:22pm

9:24pm

9:27pm

9:29pm

9:30pm

9:32pm

9:33pm

9:35pm

9:35pm

9:39pm

9:40pm