Poya Asbaghi says he will never quit as Barnsley head coach but admits much of the criticism of him is fair.
The Reds are bottom of the Championship, eight points off safety, with 17 games remaining.
The 2-1 defeat at Luton Town on Tuesday means Barnsley have lost their last six league games and are winless in 13 across 100 days since a victory over Derby County under caretaker Jo Laumann on November 3.
Should they fail to beat high-flying Queens Park Rangers at home tomorrow, they will be on a longer winless league run than the one that led to Asbaghi's predecessor Markus Schopp's sacking in late October.
Asbaghi has not won in any of his 11 league games as head coach – a club record – drawing three, losing eight and seeing five goals scored.
National newspapers have reported Neil Warnock, the veteran manager and former Barnsley winger, is being lined up as a replacement but the Chronicle understands no change of boss is imminent. Asbaghi is still taking training and is due to lead the team tomorrow.
Asbaghi told the Chronicle: "I know how football works. It's always easiest to change the manager. I don't think about that, what happens will happen and I will work hard as long as I can to turn things around. I know eventually this team will start to win games. I am hoping it comes soon because it has to."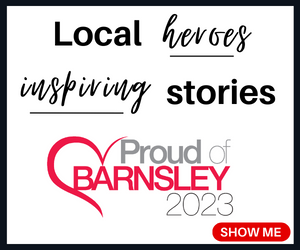 Asked if he would ever resign, Asbaghi told the Chronicle: "No, that's not in my DNA. I will work hard and if something else happens, it happens."
No Barnsley manager or head coach has ever waited longer than Asbaghi for a first league victory. He broke the record on Tuesday, surpassing Tim Ward's ten-game wait in 1953.
Asbaghi told the Chronicle: "It's not something that anybody wants. But I know I came in in special circumstances.
"I don't know if any manager has come in when a team has lost ten of the last 11. If you look at that maybe you can understand a little bit why the results haven't been good. When I came I thought I could turn things around and make results better, but the results have been the same and of course we need to improve that."
He added: "I didn't want to come and not win but most people know it's a special situation with a team that have had a tough season then a lot of injuries.
"I was hoping for more, and I still am.
"I have been an elite coach long enough to know how to handle these situations."
Asbaghi said he has had no discussions with the board about his future.
He said: "I am not asking (the board) for assurances. I don't want them to give me something. The transfer window is closed and it is about what I can bring to the club not so much the other way around."
Some fans have expressed their frustrations recently with the results and performances under the Swede, who has been without up to ten players at times due to injuries and Covid-19 which also meant he missed two games.
On the criticism sent his way, Asbaghi told the Chronicle: "I can understand it.
"It's a testing period for all the fans and, as a coach, you have to stand on the front line to receive their criticism and to handle the pressure. I have no problem if people want to say it's all because of the manager. But I know what situation we arrived in, I know what we have done, I know how the situation has been in the last month. I am confident knowing what me and my staff can do. Until we get better results, it's OK for fans to say we have to improve as coaches."
One of the criticisms of Asbaghi's appointment is that the gap between Swedish football, in which he had spent his entire career, and the Championship is too great. He told the Chronicle: "It's true that there are differences between Swedish football and English football, especially the Championship. But I was prepared for it and it's not fair to say I wasn't. It's still football. I am confident with the knowledge we have that we can improve results. We have been here some time now and we are adapting.
"I have to also say that I got good backing from my staff, with people who have been in the Championship for a long time, helping with things I didn't know.
"I was never surprised in a game."
On the idea that he is more of a development coach than a first team manager, Asbaghi said: "I was a coach for a year with Sweden under 21s and, before that, I was in club football all my life. Maybe that part is not a fair comparison. All the other things I can agree with."
The Reds have won just two of 29 league games this season, collecting 14 points and scoring 18 goals – all of which are the lowest tallies in the EFL.
"Everybody still believes that we can turn things around, even with how impossible it sounds. If you win a few games in a row, you get the margins with you. We will focus on the next game.
"All you can do is work really hard. If you put too much energy into letting losses affect you and stare into the wall, you will achieve nothing. We have to, after the final whistle against Luton, prepare for QPR."
The gap to safety has been eight points for most of the last nine weeks, with fourth-bottom Reading losing their last seven. Poya said: "We have been a little bit fortunate that, although we haven't had the results we want, we aren't ruled out. It just shows maybe the gap between the teams at the top or even the middle to the ones at the bottom has increased for this season. That means it is tougher for teams like us to find games to win but the teams around us maybe will not have much points either."