A BARNSLEY MP has criticised for the Conservative government for allowing hospital waiting lists to 'spiral' in the town.
Stephanie Peacock, Labour MP for Barnsley East, has urged the government to provide a plan to deal with the 'chronic' shortage of GPs, doctors and nurses to set clear targets on how to reduce waiting lists and waiting times.
The latest figures from the NHS show that there were more than 13,500 people on the waiting list at Barnsley Hospital NHS Foundation Trust at the end of November.
More than 100 people had been waiting for more than one year at that time, and one local resident had even been waiting for more than two years.
She added: "People in Barnsley are being forced to wait months and even years for treatment, often in pain and discomfort.
"It is unacceptable and will have appalling consequences for patients.
"Our local health care staff have worked heroically throughout the pandemic, but they are now stretched like never before.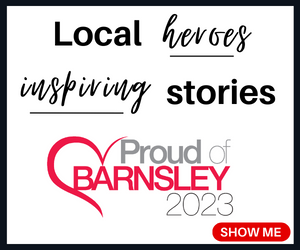 "The government must come up with a plan urgently, and give Barnsley Hospital the staff and support they need to get through the winter and to get patients seen on time."
Under a new plan brought forward by health secretary Sajid Javid earlier this week, the NHS will now have to ensure that by July this year no one has to wait longer than two years for their planned treatment in the hospital.
However, the current waiting list will just keep growing for more than two years as more people seek care.
The health secretary, whilst making a statement on the elective recovery plan for the NHS, said: "1,600 people have waited longer than a year for care before the pandemic.
"The latest data shows that this figure is now over 300,000.
"On top of this, the number of people waiting for elective care in England now stands at six million - that is up from 4.4 million before the pandemic.
"Sadly, this number will continue rising before it falls.
"A lot of people understandably stayed away from the NHS during the heights of the pandemic, and the most up-to-date estimate from the NHS is that that number is around 10 million people.
"I want these people to know that the NHS is open.
"I want them to come forward for the care they need."
In March 2020, at the outbreak of the Covid pandemic, there were 4,235,970 people on the NHS waiting list in the country - that figure was then a record-high.
Ms Peacock now says that one in every nine people in England are on the NHS waiting list.
She added GP waiting times in Barnsley have also rocketed, with the CCG saying there is a 'huge gap between the unprecedented levels of demand for GP services and available capacity in GP practices both in Barnsley and nationally.
A new diagnosis centre - which will bring high-tech healthcare to the town centre - will open to patients this spring.
The centre, based in the Glass Works, will help alleviate pressure on existing NHS facilities and will be open seven days a week.
Barnsley Hospital's deputy chief executive, Bob Kirton, said: "We're delighted to be able to offer vital diagnostic services to our communities in Barnsley and beyond at such a convenient location.
"The Glass Works is perfect for our patients and will mean people will not have to spend so much time travelling to and from the hospital for these important appointments."