RELEGATION-THREATENED Athersley Rec's survival bid could have been given a boost after the league stopped rivals Hemsworth MW playing on their home pitch because it is too small.
Hemsworth's pitch, which is artificial, is understood to not conform to regulations for the size of pitches so they have been told by Northern Counties East League that they can no longer play on it.
That meant their match with Athersley, their relegation rivals, was called off on Saturday and is one of four home fixtures left to play this season.
Hemsworth have appealed the decision and contacted solicitors. Although they declined to comment on the case, they are thought to have pointed out that the pitch size has been known all season, during which they played 15 home league games. Hemsworth are understood to be finding it difficult to find a club to groundshare with so, if they cannot play their remaining home games, it is thought possible they could be relegated or removed from the league.
The NCEL have also declined to comment. Negotiations are ongoing between the league, Hemsworth and the FA.
Athersley are currently last, ten points below third-bottom Hemsworth, but have three games in hand while the two clubs – located just seven miles apart – are still due to play each other.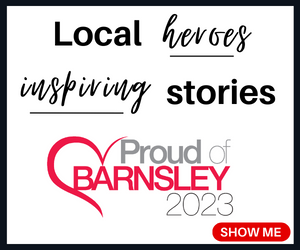 The last-placed side is due to be relegated then the second-bottom club could also drop depending on their points-per-game record compared to other second-bottom clubs at the same level in other parts of the country.
Hemsworth manager Shane Kelsey began the season as Athersley boss but left in September.
He was replaced by his former assistant Jimmy Whitehead, who said: "We got a message on Thursday evening to say that the game would be called off.
"We don't know whether it will be rearranged yet.
"It's messed us up because we haven't played for two weeks now.
"We were ready and wanted to play but couldn't because Hemsworth didn't have a pitch.
"Hemsworth have won 15 of their 20 points this season on a pitch that the league say they shouldn't have been using. We don't know what's going to happen, it's up to the league.
"We're just waiting for the decision.
"If Hemsworth are appealing, that could drag on for a while and we only have a few months left in the season now so I'm not sure what will happen."
Rec would almost certainly have been relegated in both of the last two campaigns but were saved by the seasons being cancelled due to Covid-19.
Whitehead said: "We want to stay up off our own merit and show we're good enough.
"Realistically it will be hard to catch Hemsworth.
"We'd probably have to win seven or eight after only winning two all season.
"I do feel that, after we came in as staff in September and all the work we've put in, if we do have a bit of luck to keep us up then maybe we've deserved it.
"It's not in our hands. The league will make their decision.
"We just need to make sure we get as many points as we can and see what happens. We'll keep enjoying it, developing the players and look to keep this team together for next season no matter what league we're in."