BARNSLEY Council is set to deliver a 'balanced' budget but expects to be £1.8m out of pocket next year - a deficit which could grow to £4.3m the year after - in the face of 'considerable uncertainty'.
The council's updated medium-term financial strategy, which sets out spending over the next three years, is to be discussed by members at Thursday's budget meeting.
The budget report, compiled by the council's service director of finance Neil Copley, said services are facing 'upward pressure' due to inflation and supply chain issues relating to energy, fuel, food and construction costs.
Local authority bosses are in the process of identifying a minimum of £2m in efficiencies and savings to counteract a projected deficit of £1.8m for the next financial year.
In 2024/25, a deficit of £4.328m has been identified - although it's noted that if next year's funding gap is plugged, that will be reduced to £2.528m.
The report said forecasts need to be 'rigourously reviewed and updated on an ongoing basis' as 'the pandemic and other issues evolve'.
It said: "It is crucial to note that there remain several significant but currently unquantifiable risks.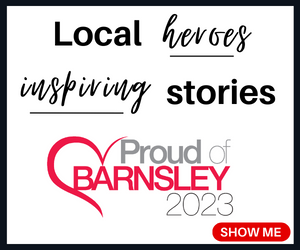 "Again, these particularly relate to general social care pressures as well as the proposed reforms in that area.
"These could significantly increase the pressure on the reported medium-term financial strategy position and need to be considered when agreeing an approach to balancing next year's budget."
It added it's 'not proposed to put in place a process for addressing the current deficit in 24/25'.
"There remains a great deal of uncertainty around local and national issues, particularly as the country's economy recovers from the pandemic," added the report.
"As such, it is proposed to delay any formalised approach for dealing with the 24/25 gap until greater clarity is gained from the government in relation to the impact of the pandemic on the public finances as well as the delayed reforms around fair funding and business rates retention."
The budget is based on a number of 'key assumptions' over the next two years including government funding remaining at current levels, delivery of £5.7m in efficiency proposals - most notably reforms to adult social care which will save £1m - and council tax increases, as well as ongoing Covid costs.
Covid is expected to 'continue to have an impact on the council's finances', affecting income and tax collection, while causing an increased demand for services.
The decision to hike council tax by 3.5 per cent - in order to save millions - equates to an extra £55.51 per year for 'Band D' properties, which is made up of a two per cent rise to pay for adult social care services, and a 1.5 per cent rise for council services such as road maintenance, bin collections, recycling and libraries.