Poya Asbaghi is hoping to end Barnsley's 20-match wait for an away win tonight at Hull City from 7.45pm and has promised fans his side will attack a lot more than they did at Coventry City on Saturday.
The Reds did not have a shot on target at the CBS Arena then conceded the only goal in the 93rd minute.
Asbaghi has been criticised for his perceived defensive approach to games, with Barnsley desperately in need of victories as they are last and nine points from safety.
Asbaghi told the Chronicle: "We are going for a win in Hull. We wanted to win against Coventry, and we subbed on Devante Cole who is a pure striker which is an offensive sub which I wouldn't do if I wanted to protect the draw.
"But we got pushed down and it didn't work. Sometimes it's just that we didn't do enough to win, not that we wanted to draw.
"It's about knowing where to take the risks. There were a lot of situations against Coventry when we could have attacked with not much risk but still we didn't go forward.
"We need to improve that. There is a way of threatening more without being more vulnerable at the back. I hope we can find that against Hull."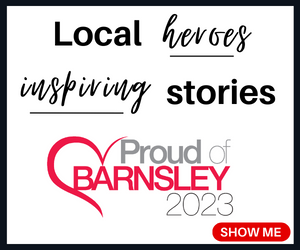 He added: "We feel with our gameplan, if we can do good defending and be more threatening than the Coventry game, we definitely can come away with three points. It's not so difficult to be more threatening than we were against Coventry."
Barnsley have not won away since a 1-0 victory in Huddersfield last April, while their last seven away matches have brought defeats.
The last time Reds fans saw an away win in the flesh was in Hull almost two years ago to the day on February 26, 2020 when Cauley Woodrow got the only goal.
Asbaghi told the Chronicle: "The away fans definitely deserve a win. There have been a lot of away games since I have been here and I am starting to recognise the same faces. They are going back-to-back to away games. I feel like they deserve to witness a three-pointer."
Hull are fifth-bottom, 13 points clear of the relegation zone and with double Barnsley's points tally of 17. They have not won in their last five matches, since Shota Arveladze replaced ex-Red Grant McCann as manager then won his opening game.
Asbaghi has prepared Barnsley for different approaches by Hull, who he believes may change tactics against the last-placed team.
"They have one approach but, when you play a team against a team that is last in the league, maybe they will change. From what I have seen, they do not press really high, they are comfortable sitting back but maybe when Barnsley is coming they will press. Let's see how they adapt.
"They have some individual skill that we have to look out for, (Keane) Lewis-Potter is one of the players we have to control to have a good game.
"But this is not a team that, for me, is one of the best in the league. There are weaknesses that we need to exploit."
Hull's pitch is thought to be in poor condition. Goalkeeper Brad Collins said: "I have heard the pitch is absolutely shocking so it will probably be a dogfight. Hopefully we will come out on top."
Asbaghi added: "Hopefully it affects both teams just as much. Both of us wants a pitch we can play good football on. The pitch at Coventry was not the best, and I have heard that Hull maybe is a little bit worse. You have to be more aware of how it affects you, how to play the passes."
Barnsley, under caretaker Jo Laumann, delivered one of the worst performances of a poor season in a 2-0 home loss to Hull in November.
Asked what they need to improve on from that performance, Asbaghi said: "Consistency for 90 minutes. Barnsley started that game well but the more the game went the more it went Hull's way. We have to have a good 90 minutes performance to win."
Amine Bassi is set to return after injury while the likes of Callum Brittain may not start having returned from injury on Saturday.