CALLUM Brittain says his recent rare injury break allowed him to come to terms with Barnsley's regression from promotion contenders to last in the Championship which 'got the better of me' in the first half of the season.
The 23-year-old right wing-back was one of the stars of the side that reached the play-off semi-finals last May but has been unable to stop the Reds slipping well adrift of safety this season.
Brittain told the Chronicle: "I could be here forever answering what's gone wrong. It was a big turnaround in the summer, so many staff left, things didn't happen for us at the beginning of the season, confidence gets low and we deserve to be where we are.
"But we have to forget where we are, think of it as a mini season and run ourselves into the ground to try to stay in the league."
Brittain and his team-mates were two games away from the Premier League in last season's play-offs but now find themselves battling a drop into League One.
He said: "It's difficult.
"In the first half of the season, I was upset and frustrated.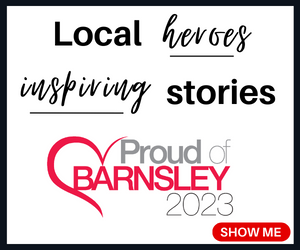 "It was getting the better of me.
"But, being injured, I took a step back and looked at it. It's football, there are ups and downs in every career.
"It's nice to be back on the pitch.
"It's a young group and I am one of the more experienced ones.
"Me, Mich (Helik), Mads (Andersen) and Carlton (Morris) need to get the message across that we need to forget what's happened. We need the support of the fans too."
Asked what Barnsley needed to do to get some good form, Brittain said: "We need to build a togetherness, the players are good enough.
"The results and performances throughout the season haven't been good enough. We all believe we can do it but there's saying we can do it then there's proving we can do it.
"All we can do is run our legs into the ground, defend for our lives, take risks, be braver on the ball and have more confidence. We have nothing to lose now.
"Everyone thinks Barnsley are going down and we're going to try and prove them wrong."
Barnsley are the lowest scorers in the EFL and have failed to have a shot on target in some recent games.
Brittain said: "I don't know how to fix it. But I think the boys need to be braver, I need to be braver.
"Everyone needs to realise that if we don't take risks, put the ball in the box and put the opponents under stress, we will be in League One. Everyone needs to get their head out of the sand, and forget what has happened."
Brittain missed more than a month through injury before returning this week. He had previously played nearly every game since signing in 2020.
He started at Coventry on Saturday then came off the bench at Hull on Tuesday.
"It was a strange one for me. I have never really been injured.
"It was a shock to the system and annoying and frustrating.
"It happens, it's happened a lot worse to other people. I got my head round it and worked hard to get back."
Barnsley's relegation rivals Reading and Derby both won on Saturday when the Reds were losing at Coventry.
Brittain said: "It's a kick up the arse. If they are getting points, we have to be getting points.
"The longer it goes on that we are consistently losing then the inevitable will happen."