JOE FERGUSON is aiming to win the British Indoor Championships 200m this weekend at the beginning of what he hopes will be a breakthrough year.
The 21-year-old sprinter from Darton took bronze at the outdoor British Championships in 2020 but did not compete at all last year due to injury.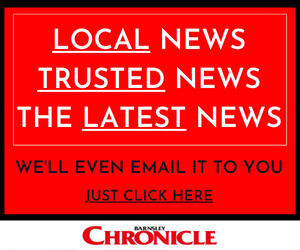 He has begun this year in fine form including taking silver over 60m at the British University Championships (BUCS) last weekend.
He is hoping to win gold over 200m in Birmingham on Sunday, ahead of a summer in which he aims to feature at at least two of the Commonwealth Games, European Championships and World Championships.
Ferguson, who is in his final year as an under 23, said: "I am really looking forward to the British Championships.
"I have something to prove after so long not being on a stage like that.
"I want to let everyone know I am still at that level.
"My aim is to win. If I do that it will put my name on the map, especially because I'm trying to make a statement soon with selection for the Commonwealths coming up.
"Gold is the target but, if not, any medal would be a good achievement."
The Commonwealth Games are in Birmingham in late July and early August, just after the worlds in Eugene, USA and before the Europeans in Munich later in August.
"I have got a feeling that's it's going to be a good year.
"I am at my fastest already and hopefully there is more to come.
"The Commonwealths is the lowest threshold in terms of qualifying time. I just need to get that time then get myself as highly-ranked as a I can.
"It is a home games and it would be great for it to be my first major competition. To compete there in an individual event would be massive and set my career up nicely going into my first year as a senior in 2023.
"The worlds and Europeans are not out of the picture as well.
"I don't see why I can't go to at least two of them."
Ferguson won the Northern Championships over 200m last month, with an indoor PB, and later made his first senior England appearance in the Dynamic New Athletics event in Glasgow. He then claimed silver in the BUCS with a personal best of 6.70 seconds in the 60m.
Joe said: "I have enjoyed this indoor season. After not competing at all in 2021 it has been nice to get back out there and race."