BARNSLEY could name an unchanged side for the first time in a club record 27 league games tomorrow as they look for consistency to cut the nine-point gap to safety.
The Reds are bottom of the Championship although they do have a game in hand on fourth-bottom Reading and have won two of their last three.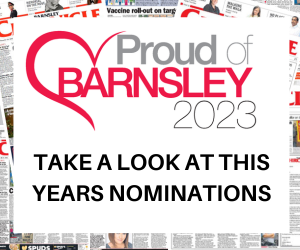 They have 14 matches left this season, starting at home to promotion-chasing Middlesbrough tomorrow.
Barnsley have not named an unchanged side since August when they drew with QPR and Birmingham, having battled injuries and Covid-19 cases.
Head coach Poya Asbaghi said there were no new injuries. He added: "Continuity and consistency, players playing with each other, getting chemistry, you can never overestimate how important that is. We have not had that.
"But we have more players to choose from now and you always get an extra percentage out of training and in games. It is different now to when we had ten players training in January.
"Right now the situation we have is good and I like it."
Romal Palmer, Aaron Leya Iseka and Liam Kitching will be assessed today and could return to the bench after injury, while Cauley Woodrow, Clarke Oduor and Victor Adeboyejo are definitely out.
Matty Wolfe impressed in central midfield on Tuesday but has just returned from injury so playing twice in four days may be a risk. Asbaghi said: "He was tired after Tuesday, we have to assess him carefully. We don't want him to get injured again like after Bournemouth, but he's definitely not excluded from being able to play on Saturday."
The Reds lost 1-0 at Coventry City on Saturday – conceding in the 93rd minute – then won 2-0 at Hull City on Tuesday, ending a 20-match wait for an away victory. Following the victory over QPR in their most recent home game, Barnsley have won as many in their last three matches as in the previous 29 in a difficult Championship season.
Asked how many of the last 14 games the Reds must win to stay up, Asbaghi told the Chronicle: "In the end, it will depend on what other teams do.
"Even if we are aware of how many games are left, we have to focus on the next game. We try to win as many as we can then look at the table after the last game and see if it was good enough.
"Nobody can count right now and know how many points will be necessary. There's no point thinking about it."
He added: "Maybe we will not get five wins in a row, which is what we want of course. We just need to be consistent over time, even if we get a bump in the road here or there.
"We feel we can win football games. When you collect all three points, of course the confidence grows a lot.
"You can see that already in some of our players. Hopefully we can use this in a good way."
Asked if keeping Barnsley in the Championship would be the biggest achievement of his career, which includes a Swedish Cup win, he told the Chronicle: "It is definitely the most challenging job I have had.
"I came to a new country, new league, new team, during a really intense season with Covid and injuries. I felt in January: this is the moment to thrive and can you get through this and find a way?
"It always develops you as an individual. We are doing things better and, if we are successful in the end, I will feel a lot of pride."
Poya does not have any family with him in Barnsley as he focuses purely on his job at Oakwell. He said: "I knew it would be tough, but I didn't anticipate so many injuries and Covid cases.
"But you can never feel sorry for yourself, it's a privilege to be a football coach and you have to love it. When you win, you love it more, but you have to love the tough times as well. My job is not to come here and be happy or sad.
"It's about concentrating on the next training and to help the team to win."
Asbaghi appeared more animated during Tuesday's win and the first set of pictures of him smiling at a Barnsley game emerged. He said: "I liked the performance a lot. It made me happy as coach.
"I would smile at those things in training. It was the first away win for almost a year and I enjoyed it with the fans and players. But a couple of hours later, I settled down and started to think about Middlesbrough."
Barnsley stayed nine points from safety despite winning on Tuesday because Reading also won. They are just a point behind Derby County and Peterborough who both lost in midweek. Asbaghi said: "We are in this moment of the season when we will always be aware of what is happening in other games. But the most important thing was to win.
"We still have to play the teams who are around us and, as long as we are winning, we will have something to say and we know that we are still in it. We still feel like that despite other results."
Two of the sides who join Barnsley in the bottom three have changed their managers this week. Reading replaced Veljko Paunovic with Paul Ince, on an interim basis, after their 3-2 win at Preston North End on Saturday.
Darren Ferguson resigned as Peterborough boss the next day after an injury-time defeat at Derby County.
Posh have re-appointed former Barnsley midfielder Grant McCann whose first game will be against Hull who sacked him last month.
Asked what impact that could have on the relegation shake-up, Asbaghi said: "It's impossible to say. I have not been in Peterborough or Reading.
"I don't know how the situation has been between the coaches and players.
"It is too soon to say what impact the new coaches will make."
Barnsley are the lowest scorers in English football but Asbaghi believes they are starting to find a better balance between attack and defence.
"We are defending well, even against Coventry when we picked up zero points.
"We have found a consistency that we are comfortable with. I am hoping we can find that more in offence because then we will keep winning games.
"Against Hull, we didn't only defend or attack well, we did both.
"Sometimes this is difficult but the more games we can do that in, it will increase our chances to have a good run.
"If you look just at defending, we are not a relegation team but we are where we are because of the amount of goals we scored and chances we created. The more you feel confidence in defence you feel more confident to go forward because you know you have a structure in place.
"We had really few players in January so it was difficult to find continuity and patterns. Now, with the amount of players we have, we are finding that."
Barnsley's squad contains several of the players who closed a nine-point gap in the last 14 games of the 2019/20 season.
Asbaghi said: "It always helps. Experience is good if you learn how to use it. We don't have so many players with a lot of experience but some have been in this position before and we need to take advantage of their experience and let it spread among the rest of the squad."
Meanwhile, the Reds have received a £10,000 fine by the FA for 'failing to ensure that players conducted themselves in an orderly fashion during the 57th minute' of the loss at Luton earlier in the month. A penalty decision was disputed by goalkeeper Brad Collins.