A GROUP of Grimethorpe residents have called for help from the council's pest control team - after an infestation of rats resulted in cars and gardens being ravaged.
The backs of Chestnut Street and Oak Street have seen a 'significant' increase in rats in recent weeks - leading residents to reach out to the local authority.
Oak Street resident Chad Ryal, 33, said the rats made their way into his car and had left it covered in droppings more than once - also leading to his partner's medical nursing equipment having to be disposed of.
Chad said he paid £120 for his car to be cleaned and decontaminated, only for the rats to re-enter days later via a hole they had chewed.
The council do offer a pest control service but Chad said help is needed to tackle the problems leading to the rats' arrival.
"There's always been problems around this area - but recently it just seems to be worse," said Chad.
"People feeding birds and leaving rubbish out attracts them.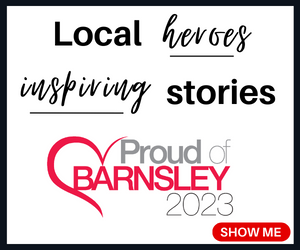 "They had chewed right into our car, there was even some medical equipment in there which we just had to get rid of - it's ridiculous.
"People have had them crawling around all sorts of places on their properties.
"We've already had pest control out and we'd really appreciate some help from the council on this."
He added how he believes residents will have to 'take things into their own hands' if the council find they are unable to intervene.
However, Barnsley Council advised that the properties affected are owned by private housing associations, therefore stating the associations themselves would be 'better placed' to discuss plans to tackle this.
The local authorities said nearby council-owned land had also been inspected to see if any action was needed.
Coun Chris Lamb, cabinet spokesperson for environment and transport, said: "We understand that discovering pests in or around your home, like rats, can be very distressing.
"As soon as you notice a pest problem, please report it to your landlord if you're renting or our pest control team so the issue can be investigated and treated quickly.
"Our team offers expert advice and treatments, tackling the problem at its source and getting the job done right the first time.
"We also offer free quotes to landlords and business owners to find a tailored solution which works for them.
"You can find out more information and get in touch with the team at barnsley.gov.uk/pestcontrol."