Analysis of Barnsley's 1-1 home draw with Stoke City, who netted a 94th-minute equaliser.
EASIEST SEASON TO STAY UP, BUT REDS MAKE IT LOOK VERY HARD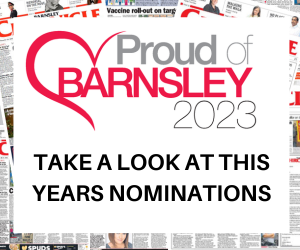 This is shaping up to be the easiest season ever to stay in the Championship, but Barnsley are making it look incredibly difficult.
In the last 20 second tier campaigns, the average points tally of a fourth-bottom side at the 35-game mark is 35, with the lowest being 31.
Current fourth-bottom side Reading have only 29 – thanks in part to a six-point deduction – but are still five clear of Barnsley who conceded an inexplicable 94th-minute equaliser at home to Stoke on Tuesday.
The Reds have five wins from 35 – the first three quarters of the season – and are likely to need to at least double that tally in the final 11 games to stay up.
Although Reading are floundering, with two wins in 16, third-bottom Derby look set to get close to the 40-point mark – based on points-per-game after being deducted 21 – so Barnsley must do the same.
The Reds have collected ten points from their last six games which is as many as in the previous 27, when they had looked as though they may break Rotherham's record low tally of 23 which they passed on Tuesday.
Ten points from the next six would keep them in contention but they have some very tough fixtures coming up including against form teams Fulham and Sheffield United on the next two Saturdays.
This game, against one of the sides at the other end of the form table, was a chance to halve the deficit to Reading to three points and collect a third successive win at Oakwell.
EQUALISER A DEFENSIVE HORRORSHOW
The equaliser was down to terrible defending, with Matty Wolfe and Claudio Gomes making errors before Devante Cole was very easily beaten to the ball just outside his box by James Chester.
The veteran made up a metre on Cole to win the tackle then Lewis Baker curled in a fine 20-yard strike.
The Stoke centre-back appeared to want the ball far more than the Reds substitute who could have easily hooked it clear or passed to a team-mate to blast downfield but totally misjudged how much space and time he had.
It is highly unlikely that Amine Bassi – who Cole replaced on 89 minutes – or Carlton Morris, who moved to the wing with the substitute going up front, would have made that mistake.
In this fixture last season, Barnsley brought Daryl Dike off the bench, but Poya Asbaghi's options are far more limited thanks to poor recruitment, injuries and the disappointing individual form of certain players.
Cole is one of several players – with Josh Benson, Romal Palmer and Jasper Moon the others – who have been restricted to the substitute bench in recent weeks as Asbaghi has found a fairly solid 11 he trusts.
Those fringe players still have to contribute on the rare occasions that they play and Cole let his team down.
It will be interesting to see how much gametime he gets in the upcoming weeks, although all the other first team strikers, except Carlton Morris, are injured.
Some have blamed Asbaghi for bringing Cole on and, in hindsight, it was a game-changing decision. But the head coach cannot have expected such a basic error from a player he introduced to add extra pace and threat on the counter-attack against Stoke's very high line.
STOKE HAD LOOKED BEATEN
There have also been accusations that Asbaghi's team dropped too deep in the final 15 minutes, inviting pressure under which they eventually cracked.
Barnsley had started in a 3-5-1-1, with Liam Kitching replacing the benched Wolfe, but changed to a 4-2-3-1 after the break and were much better, before reverting again to a back five having taken the lead.
But the individual errors were more to blame than the general approach.
The hosts, until they gifted Baker – the game's best player – the chance to score a fine leveller, were dealing well with the forlorn crosses and long-range shots of a team that looked beaten.
Only Barnsley, Reading and Peterborough had collected fewer points in the last 15 games than Stoke, who had won just three in that time, dropping to 15th after being in the top six for the first third of the season. They were winless in six, losing the last four including at home to Blackpool three days earlier when they were booed off.
The away crowd, when their team trailed on Tuesday, turned on their manager as they chanted 'this is embarrassing', 'Michael O'Neill, your tactics are s***' and 'sacked in the morning'.
City were there for the taking but eventually scraped a draw.
REDS HAVE TWO PENALTY CLAIMS TURNED DOWN
Barnsley thought they could have had two penalties but referee Leigh Doughty did not award them.
Although he gave Barnsley a late penalty when Michael Sollbauer was knocked out against Bristol City last season, the official from Lancashire has angered the Reds before.
He awarded a spot-kick to Stoke in the reverse fixture in September, much to the disgust of Brad Collins who saved it, having missed a clear foul on Michal Helik in the box during the 0-0 draw at Nottingham Forest in January last year.
This time he did not give a penalty early in the second half when Bassi won the ball from a Stoke corner and Remy Vita ran 50 yards before going down after minimal contact by Dumeaco Duhaney.
Half an hour later, after he had given Barnsley the lead, Quina magnificently nutmegged Taylor Harwood-Bellis on the left of the area then tumbled over after contact from behind.
Asbaghi said the decisions were 'suspicious' but, as so often this season, the fine margins went against the Reds.
QUINA AGAIN PROVIDES MOMENT OF MAGIC
Barnsley's goal saw Domingos Quina pick the ball up from Amine Bassi on the left of the area and dribble across the edge of the box to the right side before turning and curling a superb shot into the top left corner. He had gone past four standoff-ish Stoke defenders on a mesmeric run.
Quina had been poor before his goal, often losing possession on the rare occasions he got the ball in good positions. But he is a mercurial talent who can come up with moments of magic out of nowhere and did so for his second Barnsley goal – a fantastic piece of individual skill.
It is vital to have such a talented player who can crack open a stalemate but Quina cannot be expected to score a genius goal every week.
The Reds must find ways of breaking teams down as a collective, rather than individuals, and have shown little sign of that in the two games this week after doing it so well in the wins over Hull and Middlesbrough. Derby and Stoke have given them a lot less space while the Reds have struggled to move the ball quickly in attack.