CALLUM Brittain says aspects of his performance have been better this season than last but admits his 'head has gone' at times during the difficult campaign.
The 24-year-old full-back excelled in his first full season after arriving in September 2020, helping the Reds into the play-offs. They are now second-bottom with 11 games left.
Brittain told the Chronicle: "We played a specific way last season and we got results so everyone thinks you're amazing. I personally think I have been better on the ball this season, especially towards the beginning. Being injured was tough and I have had a slow start back.
"I need to be better in the final third and all-round. It's a team game.
"Some players can play really well in some games but, if half the team doesn't, then it's difficult. Every player has been inconsistent this season, me included.
"It has been tough but hopefully we can kick on."
Brittain had played nearly every game in his first year at Oakwell but picked up a rare injury at the start of 2022.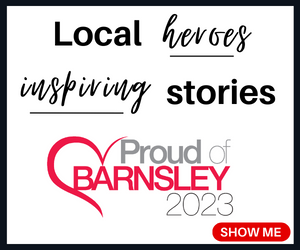 He returned for the loss in Coventry last month then was benched before returning after the season-ending injury to Jordan Williams.
Brittain said: "It was different being on the bench. It was strange.
"Coming back from injury, I hadn't trained much and couldn't go game to game to game. Against Coventry I was a bit off the pace.
"It was a tough time for me but, when I was on the bench, the lads played really well and it boosted my morale."
On Williams' injury, Brittain said: "I was really upset for Willo.
"You don't want that for anyone.
"I was enjoying seeing him get some form and get a run in the team because he's been nothing but good to me since I have been here.
"We push each other on.
"Hopefully I can come in and do just as good a job."
Brittain is now focused on keeping Barnsley up.
"There is a pressure about being relegated but you have to clear your head and go into each match as it comes.
"We need to stick together, gain confidence from the manager. The last months have really shown we can pick up good results especially at home. We have big games at Oakwell against Fulham then Bristol City, Reading and Peterborough."
The Reds host runaway leaders Fulham tomorrow.
Brittain said: "As a footballer you want to play against the best players and, in this league, Fulham probably are the best. It's a big challenge but one we're all ready for. The pressure is off and we will really give it a go."