WHENEVER we carry a story about Sir Michael Parkinson and it appears on our social media feeds, they light up...
'What has he ever done for Barnsley?' 'That man couldn't wait to get away from his hometown' are just a few of the more polite observations and opinions offered.
Last week, he received the LIfetime Achievement Award from the Yorkshire Society – a story you can read more about on page nine this week.
Five years ago, he agreed to return to the Chronicle to be its guest editor for the week - and nothing was too much trouble for a man who had not been enjoying the best of health in the months prior.
One of his first ports of call that week was to Barnsley Hospice. When he arrived, there was a real buzz of excitement around the place – as if a member of the Royal family was paying a visit.
But he didn't just breeze in to shake a few hands, pose for a quick photo opportunity and leave. He genuinely wanted to learn more about the challenges the hospice faced and if there was anything he could do to help.
And after being briefed by the chief executive, he then quietly went on an impromptu tour to meet the residents and staff.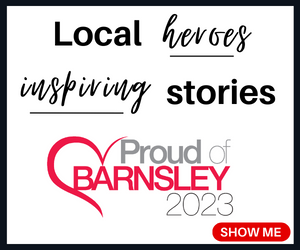 I walked around with him and vividly recall him entering one room where he politely introduced himself – he certainly didn't presume people would know who he was – to one resident who clearly didn't have much time left.
His chat show host persona took over and he spent a good 10 minutes chatting to the woman, asking her about her life, her family and her experience of being cared for at the hospice.
As we left the room, she beamed: "I can't believe I've just been interviewed by Michael Parkinson... I feel like one of them there celebrities. I can die a happy woman now..."
There were other things he did too in that week. He freely gave up his time to film a promotional video for the launch of Barnsley Hospital's Tiny Hearts Appeal. As you'd expect, he did it all in one take...
He politely dealt with numerous requests from local TV and radio to talk about why he was back in Barnsley; he accompanied reporters out on stories and met some of our readers.
He didn't have to do any of this.
And before anyone thinks it, he didn't charge a penny that week. In fact he insisted on paying all his own expenses...